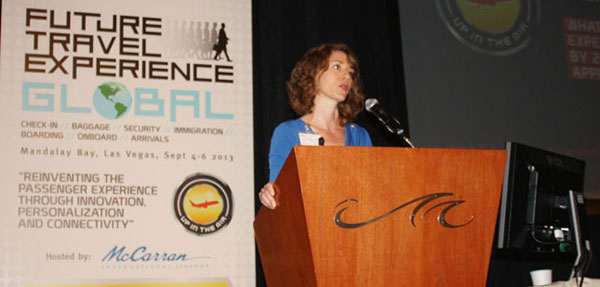 Creating an enjoyable and memorable in-flight experience is a vital element of the end-to-end passenger journey and Boeing is certainly playing its role with innovative developments such as the Sky Interior and its next-generation 787 Dreamliner. FTE caught up with Rachelle Ornan, Boeing Commercial Airplanes' Regional Director, Passenger & Cabin Experience, Revenue Analysis, to find out what the aircraft manufacturer has planned for airlines and passengers, and what we might experience in the aircraft cabin of the future.
FTE: When we talk about enhancing the passenger experience, should we look at it as two separate entities – the airport experience and the in-flight experience – or is it more beneficial to view the passenger experience as a single concept?
Rachelle Ornan (RO): It's limiting to look at each separately, but each view certainly has its place. That said, we know that passengers do not simply switch 'on' or 'off' once they enter the aircraft cabin. They bring with them their mood, things, experiences in life, reasons for flying, most recent coups and challenges from the travel journey. The cabin entryway is a key transition. A complicated and frustrating travel experience leading up to the aircraft door can be undone by encountering a pleasing aircraft cabin, and being greeted by a happy, friendly, professional crew. The reverse unfortunately is also true, meaning the aircraft cabin has a great potential to make someone miserable. Let's support the former, not the latter! Wouldn't it be great if the best part of the journey started the moment you stepped onto the airplane?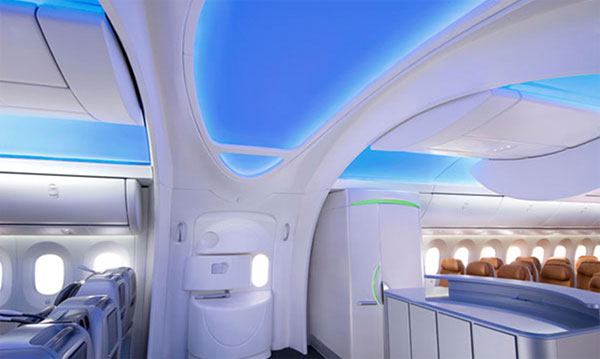 FTE: In terms of enhancing the in-flight experience, which key areas do you think the industry should be targeting?
RO: You never know where the next brilliant nugget will come from. I don't want anyone in our industry to feel left out! We should be constantly engaged with elements of the travel experience. What counts is the holistic experience. Little gifts along the travel journey can add up to one big positive experience in the end: sparkling clean lavatories, a glass of aptly-timed champagne, a knowing smile from a flight attendant, lighting that serves your purpose, a quiet toilet seat lid, slimline seats that give back legroom to the passenger. Everything in the cabin has the potential to add positively to the experience. Even carpet! Seat manufacturers taking steps to provide architecturally compatible seats enhance the passenger experience. We can all look up from our work once in a while and think about how to improve. Think small, think big, think across boundaries. Say 'yes', instead of 'no'. And don't be shy with your nifty ideas – share them with someone and let's be subversive in a good way. This industry is way too big to go it alone.
FTE: To what extent are there opportunities to make use of cultural differences to provide a unique and enhanced onboard experience?
RO: The sky's the limit on this. Obviously it is much easier for an airline to add targeted local touches for global passengers than for an OEM (original equipment manufacturer), but at Boeing we have conducted research worldwide on passenger preference, willingness to pay for services, the aging population, comfort and demographics to facilitate the airlines' need to connect with passengers and better convey their brand.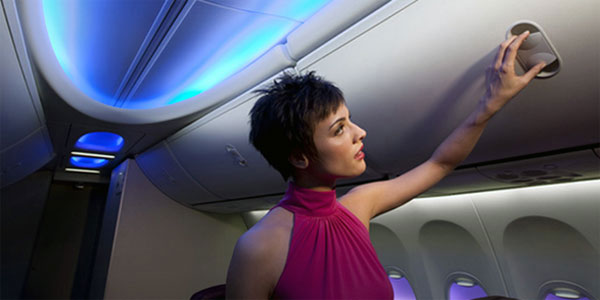 FTE: At Boeing, how do you go about identifying where improvements can be made? Is it entirely research-based?
RO: We gather direct feedback from customers, crew and passengers, and yes, we use a variety of research techniques, both quantitative and qualitative to validate past decisions, and to look to the future. We scout out other industries and pursue collaborations to stay abreast of changing technologies that will impact our business. But if we only based improvements on research, we'd be pretty limited. Research certainly has its place, but so does doing the right thing for passengers and crew. And we don't need research to do the right thing. I travel with eyes and ears open – it's the best time to collect information. I'm always open for a poignant exchange with a passenger or crew member to gain insight.
FTE: Looking ahead to the passenger experience of 2030, how much do you think the in-flight experience can evolve between now and then?
RO: Quick, someone hand me that crystal ball! Obviously the challenge will be keeping up with the speed of technology by enabling the platform or by direct integration. We all anticipate brilliant innovations to come, but the question is will these major technological breakthroughs align with airplane product development cycles? But in-flight experience is more than just in-flight entertainment. From a service perspective, airlines will have the data to anticipate passenger needs, to surprise and delight. We'll have to work hard at understanding when we cross the boundary into creepy 'Big Brother' feelings. But hey, we are defining this together! In terms of cabin architecture and lighting, Boeing interiors will continue to evolve as innovative and timeless.