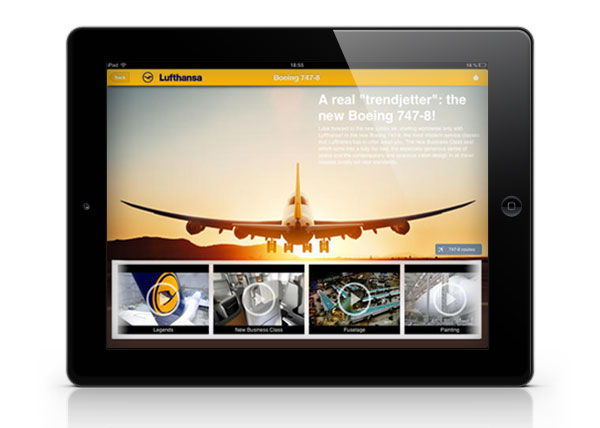 Passengers flying with Lufthansa can now use their personal electronic devices (PEDs) on Boeing 747-8s from gate-to-gate following a change to the airline's rules. The change, which came into effect on 1 January, states that all devices must be in 'flight mode'.
The move has been enabled by the European Aviation Safety Agency's (EASA) recent announcement of its intention to change the guidelines relating to PED use onboard.
Subject to further guidance from EASA, Lufthansa is planning to extend the use of electronic devices throughout all phases of the flight across its entire fleet.
Lufthansa's decision to allow the use of smartphones and tablets in-flight follows British Airways' announcement in December that it had become the first airline in Europe to allow PED use from gate-to-gate.