Luxury hotel group Four Seasons has unveiled its own fully branded aircraft, offering a hotel-inspired onboard experience. The Four Seasons Jet, a completely retrofitted Boeing 757, will feature a cabin interior customised by the company's team of design experts, Four Seasons in-flight staff employed as flight attendants, a dedicated onboard concierge, leather flat-bed seats, spa treatments and high-end cuisine.
The aircraft will enter service in February 2015 and will be used for around the world tours and themed trips, and it will have capacity for 52 guests, compared to the Boeing 757's usual capacity of 233.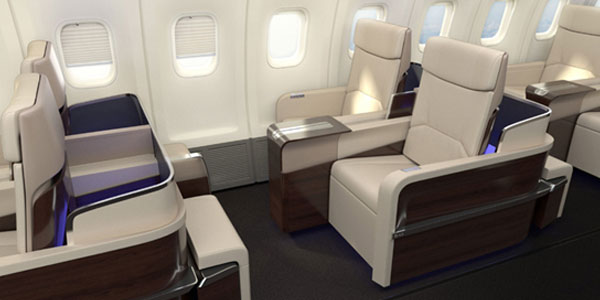 Susan Helstab, Executive Vice President Marketing, Four Seasons Hotels and Resorts, said: "Taking our legendary service to the skies is a natural extension of what we've been doing in our hotels for more than 50 years. The Four Seasons Jet showcases the unforgettable people and experiences that make Four Seasons unique.
"The decision to offer one-of-a-kind trips aboard a custom-designed Four Seasons Jet reflects an understanding of our guests' evolving needs and preferences. It recognises their desire to pair adventure and discovery with the luxury of a fully immersive Four Seasons experience."
What can airlines learn from the Four Seasons Jet?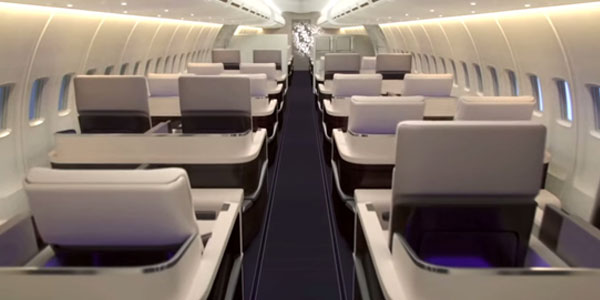 While the Four Seasons Jet is clearly designed for the wealthier traveller (a ticket for an around the world trip will set you back $119,000!), here at FTE we feel there are certain elements of this unique flying experience that commercial airlines could take inspiration from to benefit their own customers.
1 – Understanding travellers' needs and preferences
Firstly, the fact that the entire experience has been designed based on "an understanding of our guests' evolving needs and preferences" is worth paying attention to in itself. The ticket price may be extremely high, but those that can afford to do so will pay for it, because they will be assured of an experience like no other.
If commercial carriers paid more intricate attention to what travellers really want from their in-flight experience and applied the findings to enhance the cabin environment, the customer may well be more likely to choose which airline to fly with based on the experience on offer, even if they have to pay an extra few pounds, dollars or euros for this higher level experience. We're starting to see a shift in passengers' mentalities, and an airline that offers an experience that satisfies the specific needs of the traveller is becoming more likely to win their custom than an airline that offers a generic, no-frills service at a slightly lower cost.
2 – Onboard concierge-style service
The in-flight concierge – who can coordinate with local Four Seasons concierges on the ground and make destination-specific bookings for guests while they are in the air – is also an effective solution. We are starting to see more airlines make use of big data to personalise the passenger experience – think Delta equipping flight attendants with Nokia Lumia 1520s, for instance – and it is a dependable means of making the passenger feel like an individual guest, while also increasing ancillary revenues. A concerted effort to make passengers (and we mean all passengers, not just those flying First Class) feel more like guests can only be of benefit to both the airline and the customer. The technology to make this happen already exists, so there is no excuse not to put it into practice.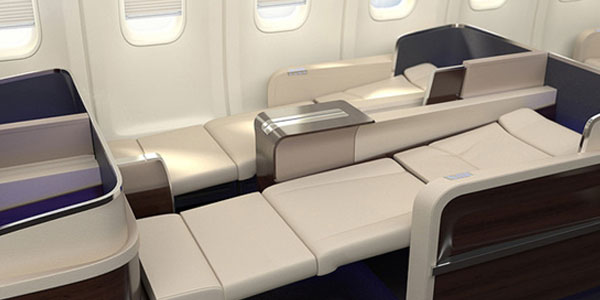 3 – Improving the end-to-end travel experience
Thirdly, there is the end-to-end focus. When we talk about improving the travel experience, we too often view the pre-travel experience, the airport, the onboard experience and the hotel stay as individual elements of a wider process. However, passengers want their experience to be seamless, and to achieve this there must be an understanding that the travel experience itself should be viewed as a singular, not a collection of distinct parts.
To make it better, everyone involved must work closely together and not shift responsibility to other stakeholders to protect their own interests. Four Seasons may have control of every aspect of this experience – from booking and the flight itself, to transfers and the hotel stay – but a similar, seamless process could surely be achieved in the commercial sector through closer collaboration and more efficient data sharing. As Teague's Principal Brand Strategist, Devin Liddell, recently said, "we need new ways to differentiate our brands", and airlines could surely learn a thing or two from the Four Seasons model and apply them to their own business to achieve a unique status in the marketplace. Co-branding, or "co-making" as Liddell says, could play an important role, drawing on inspiration from outside of the aviation sector to jointly create something special. For instance, why not aim for a Four Seasons cabin onboard a commercial aircraft?
It may sound like a huge task, but unique, consistent, personalised and seamless travel experiences are surely achievable and whoever makes the big breakthrough will undoubtedly quickly become a favourite among travellers – something that will not only enhance reputation, but bolster revenues too.