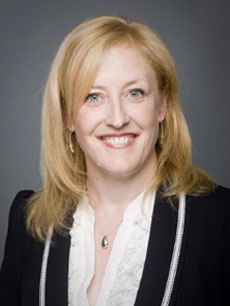 The Government of Canada has announced that Canadian airlines will soon be able to let passengers use their personal electronic devices (PEDs) during all phases of the flight – bringing policy in line with the United States and Europe.
The change to the policy on the use of PEDs onboard means passengers will be able to use their devices in non-transmitting mode from gate-to-gate, whereas previously they could not use them during takeoff and landing.
"This is great news for air passengers and an exciting day for the Canadian aviation industry," said The Honourable Lisa Raitt, Minister of Transport. "By collaborating with our aviation partners, we are able to offer airlines the tools they need to safely enable passengers to use portable electronic devices on airplanes, while still maintaining the highest standards of aviation safety."
Immediately following the announcement, WestJet and Air Canada announced that they will both apply to Transport Canada for permission for their passengers to be able to use their PEDs during all phases of the flight.
Craig Landry, Vice President of Marketing at Air Canada, commented: "Air Canada welcomes today's announcement expanding the use of PEDs on aircraft because it will enhance the travel experience. Our customers have been telling us they want the option to use their PEDs at all times onboard our aircraft both for working and entertainment.
"Moreover, this change will bring our policies in line with those of other jurisdictions for use of PEDs on aircraft, eliminating uncertainty for customers. We appreciate Transport Canada's support of our efforts to implement these new rules safely and quickly."