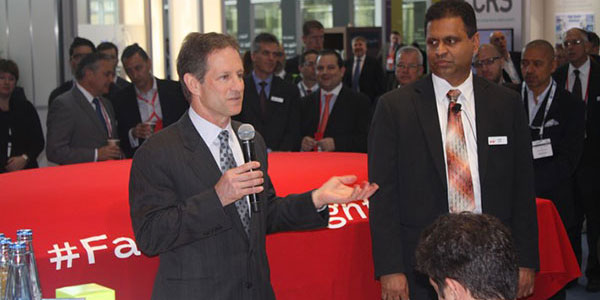 Gogo has announced that Aeromexico is the first carrier to commit to its new 2Ku in-flight connectivity solution, which the company says will be able to deliver peak speeds of more than 70 megabits per second (Mbps), increasing to more than 100 Mbps in the future.
Aeromexico and Gogo have signed a definitive agreement that will see at least 58 of the carrier's Embraer and Boeing 737s equipped with in-flight Wi-Fi and wireless in-flight entertainment (IFE). At least 20 of the 737s will receive the 2Ku service.
Michael Small, President and CEO of Gogo, which will exhibit its latest solutions at FTE Global 2014, said: "Aeromexico's commitment to 2Ku is evidence of the advantages 2Ku brings to the market – especially for aircraft that operate in tropical regions around the world." Gogo says 2Ku will outperform other solutions in tropical regions of the globe, because the performance of other satellite solutions "degrade significantly due to restrictions associated with operating at high skew angles".
2Ku will utilise the same low-profile antennas as Gogo's Ground to Orbit (GTO) technology, which will be deployed for aircraft flying in North America. However, instead of utilising the Air to Ground solution for the return link to ground, 2Ku will use two low profile, high-efficiency Ku-band satellite antennas.
Aeromexico CEO Andres Conesa described 2Ku as a "natural fit" for the airline, adding: "We look forward to being the first Mexican carrier and the first in Latin America to offer our passengers in-flight Wi-Fi via Gogo."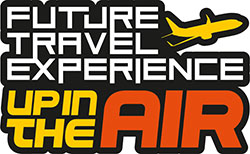 Learn about next-generation in-flight connectivity solutions at FTE Global 2014
The 'Up in the Air' conference at FTE Global 2014, which will take place in Las Vegas from 24-26 September 2014, will include a session entitled: 'What are the long-term future possibilities that can be leveraged onboard through connectivity and other new technologies?'
Chaired by Rohit Talwar, CEO of Fast Future Research, the session will also include senior speakers from the likes of Turkish Airlines, Boeing, Thales and GuestLogix.
» View the full 'Up in the Air' conference programme