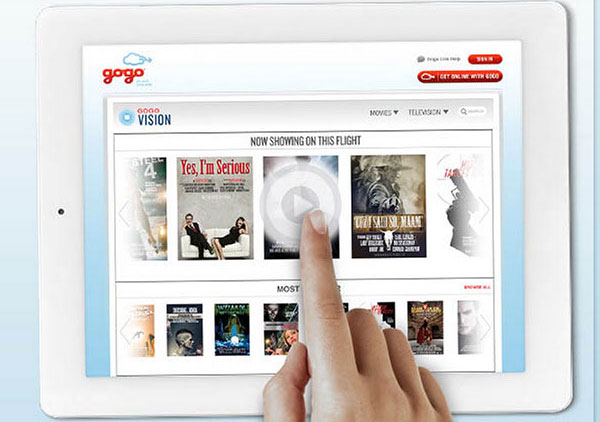 American Airlines is extending its wireless in-flight entertainment (IFE) streaming service to 200 additional aircraft in its domestic mainline fleet. The American Spotlight streaming service will be installed on Airbus A319s, A320s and A321s, and the carrier says it also has plans to add it to "some international wide-body aircraft".
To support the rollout, American is offering six movies free of charge until 30 June. To access the American Spotlight service on their personal device, passengers must open the browser, select the Entertainment option and accept Gogo's prompt to install the Gogo Video Player plug-in, which can be downloaded in-flight. They can then browse the content, which includes around 200 movies and 200 TV shows, all stored on onboard servers.
Fernand Fernandez, American Airlines' Vice President – Global Marketing, said: "With the expansion of our digital entertainment, customers travelling on the majority of our mainline aircraft will know they have in-flight entertainment available through their personal device or on the seatback in front of them.
"Our customers have asked for entertainment no matter which cabin they prefer to fly, and we're delivering."
Wireless IFE is becoming an increasingly important tool in US airlines' #PaxEx toolkit, as we reported in our round-up of how the likes of Delta, JetBlue, United, Southwest, Alaska Airlines and American are investing in new IFE solutions to enhance the onboard passenger experience.