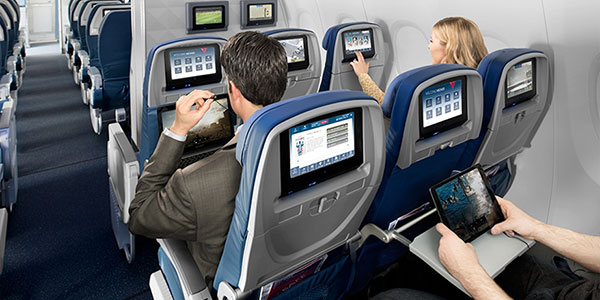 Last week's announcement by Delta Air Lines that it will offer free entertainment options on every domestic aircraft and two-cabin regional jet on flights longer than 90 minutes sums up the positive approach to in-flight entertainment (IFE) that has been displayed by US carriers over the course of the last year.
So far in 2014, the airline industry in general has faced criticism from a selection of travellers who have expressed concern that squeezing more seats into the cabin will further restrict their personal space, and that onboard Wi-Fi remains, on the whole, unreliable and slower than we all would like (with one notable exception). However, when it comes to IFE, US carriers have reason to hold their heads high.
Delta Studio: 'A game changer for Delta'
At the heart of Delta's recent announcement was the launch of 'Delta Studio', which allows passengers to stream content, much of it free of charge, to their own laptops, tablets and smartphones. Customers in BusinessElite, First Class and Economy Comfort will have access to the complete selection of content, while those in Economy will have access to some complementary content, with additional content available for a premium.
"Through the introduction of Delta Studio our customers have yet another reason to choose Delta and a different travel experience," said Delta Air Lines' Tim Mapes, Senior Vice President – Marketing, upon the launch of the product. "Delta continues to be driven by customer feedback, which has consistently placed the desire to be entertained at the top of the list of ways to improve our customers' time in the air."
Delta Studio is powered by Gogo's existing Gogo Vision service, and Ash ElDifrawi, the company's Chief Commercial Officer, labelled the new wireless IFE streaming platform a "game changer for Delta". He added: "In addition, Delta Studio marks an important shift in how Gogo builds and delivers its products. Our goal is to provide the underlying technologies that enable our airline partners to create customised experiences for their customers."
Wireless IFE from American and United; Alaska Airlines next up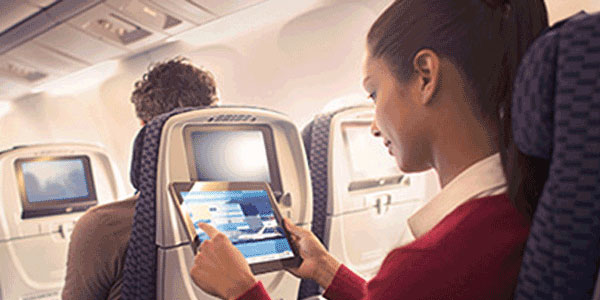 Delta Air Lines is not the only carrier to offer IFE via Gogo Vision – American Airlines also offers the service, along with embedded, overhead and tablet-based options. Then, further highlighting the emphasis being placed on offering as much content in as many formats as possible to passengers, Alaska Airlines is scheduled to offer wireless IFE via Gogo Vision by the end 2014 as part of its $100 million investment in upgrading the passenger experience onboard its Boeing 737-800, -900 and -900ER aircraft.
Elsewhere, United Airlines is in on the act too, and the latest version of its app for iOS devices allows passengers to stream movies and television programmes via their own devices when flying on an A319, A320, Boeing 747-400 or select 777-200s.
Live TV onboard Southwest and JetBlue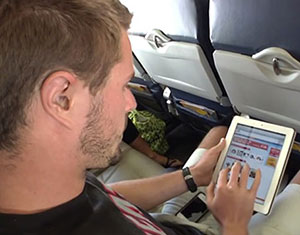 The other major carriers, Southwest and JetBlue, deserve a mention too. The former has an ongoing partnership with DISH, at least until the end of 2014, which grants access to live and on-demand TV that can be streamed via personal devices, and passengers can even borrow iPads if they don't have their own.
As for JetBlue, this summer has seen the first A321 equipped with the latest LiveTV system, LiveTV 4.0, delivered on a 10.1-inch screen, and boasting more than 100 channels of live TV with optional closed captioning.
US airlines satisfying passenger demands
If it's choice that passengers want, the American carriers are offering it in abundance when it comes to in-flight entertainment. Embedded IFE, wireless streaming via smartphones, tablet-based content and live TV are all helping to make a positive difference to the passenger experience.
And it's refreshing to see that rather than pondering whether one form of IFE will replace another, some carriers are showing a welcome willingness to invest in multiple options to let passengers decide which solution best meets their individual needs.
This widespread investment in taking in-flight entertainment to the next level is no coincidence. In a market as competitive as the US, when one airline makes a significant move, others must follow suit to keep pace and maintain their position as a customer experience leader. So, if the airlines really are responding to customer demands, we should be on the right road to a similarly impressive upgrade to the entire onboard experience.
Delta, American Airlines and JetBlue to reveal passenger experience visions at FTE Global 2014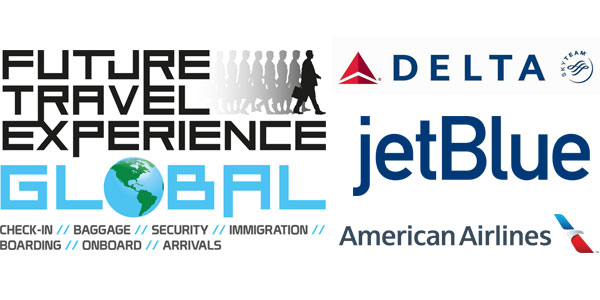 At Future Travel Experience Global 2014, which will take place in Las Vegas from 24-26 September 2014, delegates will be able to gain exclusive insight on the passenger-focused strategies of the major US carriers. Delta Air Lines' VP Innovation & Commercial Technologies, Matt Muta, will deliver a Visionary Keynote to all delegates entitled: 'Using technology to leverage consistency across the entire journey'.
In the 'Up in the Air' conference, JetBlue's Executive Vice President and Chief Information Officer, Eash Sundaram, will deliver the Day 2 Keynote, in which he will reveal how JetBlue is using new technology and innovation to create the best possible onboard experience and deliver on its commitment of "inspiring humanity".
Also, in the same conference, delegates will get to hear from Alice Liu, American Airlines' Managing Director of Onboard Products, who will deliver a presentation entitled: 'How the new American Airlines cabin designs for the 777-200 will deliver a "life uninterrupted" experience in the skies'.
You still have time to save up to $600 on your registration for FTE Global 2014 – the early bird discount ends on 13th August 2014.
» View the full FTE 'Up in the Air' conference agenda