Emirates has announced that it will be offering the industry's first interactive amenity kits on selected flights from next month.
The new kits will use augmented reality (AR) technology to provide Economy Class passengers with extra features and activities. Emirates is partnering with Blippar to make this possible and users can interact with the kits by using the Blippar mobile application. Customers will be able to unlock a variety of digital entertainment on their mobile devices, including activities and health tips for a more comfortable and relaxing travel experience.
The amenity kits will come in six different designs based on the six regions in the Emirates global network: Africa, Europe, the Far East, Australasia, Latin America and the Middle East. Each kit represents the region in terms of colour and design.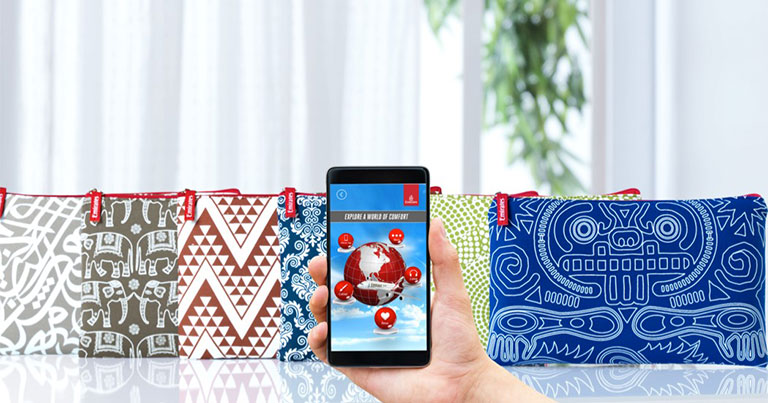 These kits will be available on all ultra-long haul flights and selected long-haul services when it launches in August. Emirates has also said the VR content will be refreshed every six months, so more frequent passengers can enjoy a variety of content.
The Blippar application will not only work with the kits but for thousands of other items it recognises. It can give extra information about an object it sees, using its visual discovery browser called 'Blipparsphere'.