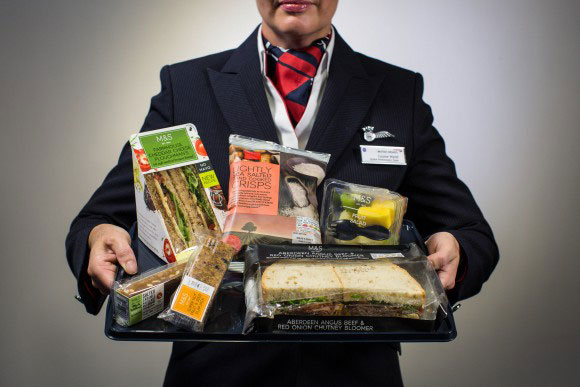 Airlines have long been accused of over-investing in premium cabins at the expense of the economy class experience. While we are a million miles away from a golden age of economy class travel, recent developments suggest that some carriers are making efforts to distance themselves from the so-called "race to the bottom".
This is typified by Delta Air Lines' announcement that it is re-introducing free meals on 12 of its longest domestic routes. The popular perk disappeared in the early 2000s but after a trial run in recent months, such has been the positive impact on the customer experience, Delta has decided that the costs associated with offering complimentary food and beverages is outweighed by customers' enhanced perception of their journey and the airline.
"When we tested this concept, our customers loved it and appreciated it so we are implementing it in our most strategic markets," explained Allison Ausband, Delta's Senior Vice President – In-Flight Service.
Not all economy class trends are positive, however. "Passenger experience vs profit" makes for a fine balancing act, especially as legacy airlines seek to compete with ever more aggressive low-cost carriers on short- and medium-haul routes. British Airways is among those that have had to deal with some unwanted headlines, thanks to its decision to remove free meals from its short-haul economy class offer. A multitude of carriers have also risked the wrath of consumers by using the development of slimline seats to increase seating density in economy class cabins. What this has done, though, is provide airlines with a big opportunity to positively differentiate their economy class offer.
Complimentary IFE
Delta's re-introduction of free meals on certain domestic services comes eight months after the carrier revealed that it would offer complimentary access to its full library of IFE content via its Delta Studio wireless IFE platform on all two-class aircraft. This sparked American Airlines into action, as the carrier then announced in August that it was dedicated to offering free access to movies, TV shows, music and games to its economy class passengers on domestic flights. This move also brought it into line with United Airlines, which already offered complimentary IFE on all domestic routes.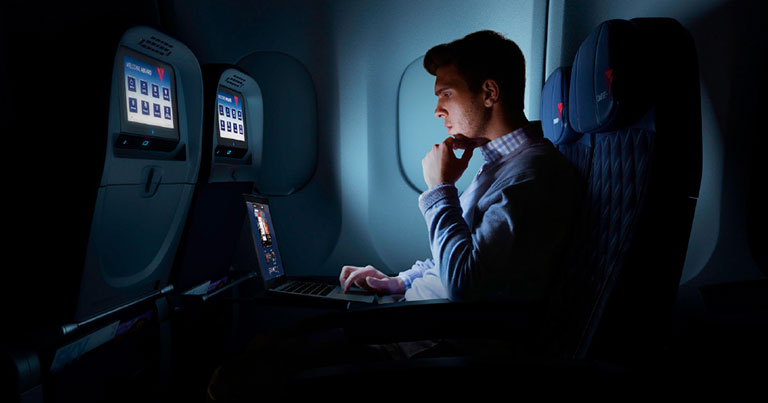 As more carriers equip their fleets with connectivity services, providing passengers with entertainment is becoming more viable, even on aircraft that have previously lacked an IFE offer. Paris-based XL Airways provides a recent example. Last month the airline introduced 'XL Cloud' on its services to the Caribbean, Indian Ocean and United States, including access to a selection of free content.
Just last week, Qantas announced deals with Netflix, Foxtel and Spotify to offer its passengers access to the popular on demand streaming services on domestic flights. Meanwhile, Alaska Airlines, fully aware of travellers' desire to stay connected at all times, has introduced Free Chat, which allows passengers to use iMessage, WhatsApp and Facebook Messenger for free on its connectivity-equipped aircraft.
Back in Europe, KLM has taken a different approach as it tries to ensure that all customers have access to entertainment. In late 2016, the Dutch airline introduced the KLM Media app, which enables passengers to download newspapers and magazines to their personal devices from 30 hours before their departure. Again, the content is offered at no additional cost.
Ryanne van der Eijk, Senior Vice President Customer Experience, KLM, explained: "The app means a selection of newspapers is always to hand, up-to-date and available for all passengers, both on European and intercontinental flights." In addition, she revealed: "We are also exploring the possibility of expanding the app to become a complete entertainment app, including films and series."
Improving passenger wellbeing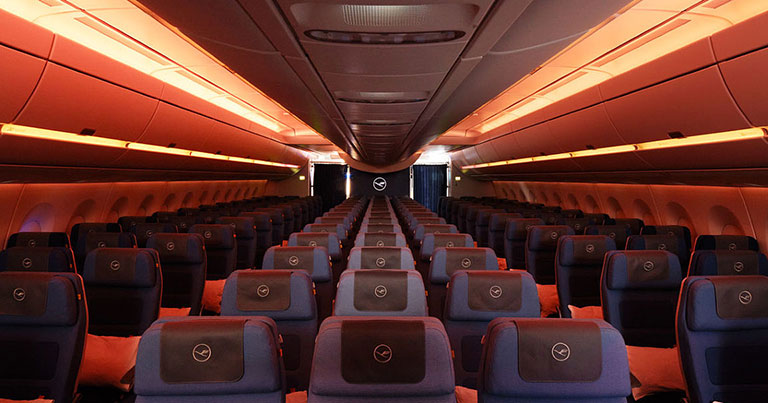 Fellow European full service airline Lufthansa also allows passengers to download newspapers and magazines ahead of their flights. Beyond using IFEC to enhance the economy class experience, the German carrier revealed this month that it has become the first airline in the world to use a pioneering lighting system to help enhance passenger wellbeing across all classes of travel on its new A350-900s. The system, which boasts more than 20 settings, is designed to fit with passengers' day- and night-time biorhythms and to provide the right type of light at the right time.
"Our focus is on passengers' needs when it comes to selecting the type of light to be used. We are thus able to create a pleasant atmosphere which can significantly improve the passengers' feeling of wellbeing," explained Professor Volker from Kardorff Ingenieure, which worked with Lufthansa to develop the various onboard lighting moods.
Of course, there is plenty of scope for improvement in economy class but recent enhancements suggest that not all airlines are ignoring passengers' calls for a more comfortable economy experience. While many airlines may be giving in to the temptation to strip back their economy class products to help bolster revenues, others are taking advantage of the opportunity to ensure that their own product outshines the competition.