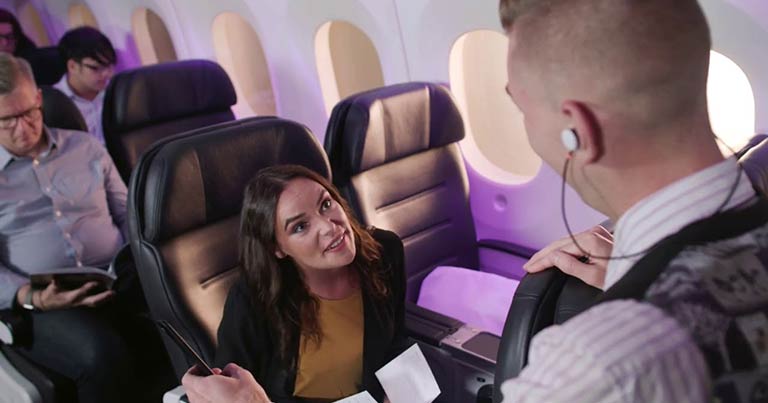 Air New Zealand is exploring how Bluetooth headphones can be used to provide real-time translation in multiple languages. The carrier is trialling a customer service use case for Google's wireless Pixel Buds headphones, which enable live translation of 40 languages via the Google Pixel smartphone.
The airline already has a number of multi-lingual employees but sees potential in live translation, especially in situations where a staff member who can speak the same language as the passenger is not immediately available to assist them.
Avi Golan, Air New Zealand's Chief Digital Officer, explained: "We operate to 30 international destinations and our customers speak an even more diverse range of languages. Google's Pixel Buds could assist in areas such as check-in and boarding as well as inflight to help our staff communicate effectively with international customers."
He added: "In this increasingly digital world our customers expect us to provide a fast and personalised experience. It's crucial we embrace technology solutions and collaborating with like-minded partners helps us keep ahead of the game."
The Google Pixel Buds trial is the latest part of Air New Zealand's strategy to become a "digital airline". In 2017, the carrier started exploring the potential of a raft of other technologies, including blockchain, robotics and artificial intelligence.