Air New Zealand is again displaying its willingness to explore the potential of new technology by trialling a social robot in the check-in and departure gate areas at Sydney Airport.
The carrier, which recently trialled Microsoft's HoloLens device on board and aircraft, is undertaking the trial in partnership with Commonwealth Bank, which introduced the Chip CANdroid robot to its own innovation lab last year.
The thinking behind the trial is to explore how customers react to the robot and to gauge how the robot can assist passengers in a busy airport environment.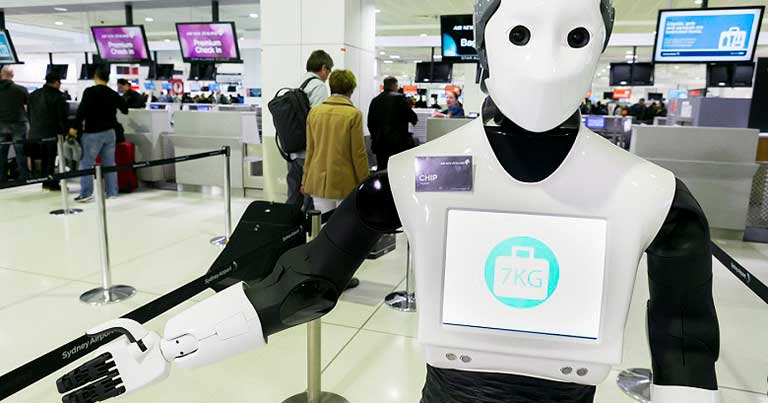 Air New Zealand Chief Digital Officer Avi Golan, who will speak at FTE Asia EXPO 2017 (7-8 November, Singapore), said: "This partnership and experiment with Commbank and Chip is another way we are pushing the boundaries to ensure we remain at the forefront of technology which will allow us to further enhance the experience we offer our customers."
Tiziana Bianco, General Manager Innovation Labs, Commonwealth Bank, explained: "Social robots can bring to life information that is not particularly engaging when delivered by a screen. People interact with them in a very social and sometimes emotional way, which means they can enhance experiences in ways that other technologies are unable to.
"Chip is one of the most advanced humanoid robots in the world, and is perfect for our work aimed at understanding how humans and robots interact in dynamic social spaces."