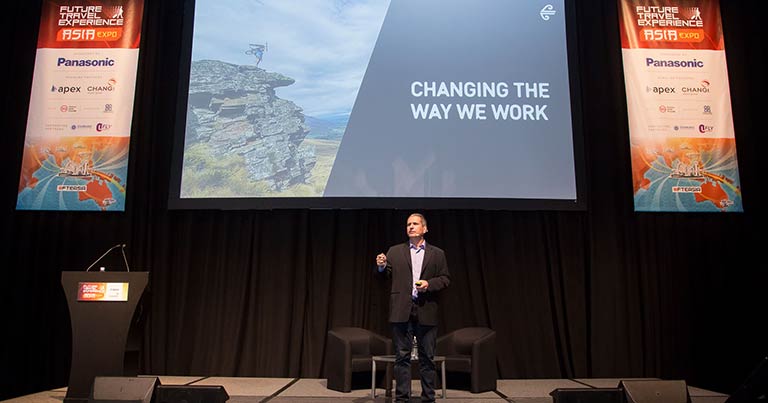 Just a few weeks after Lufthansa announced that it is exploring the potential of blockchain, Air New Zealand has revealed that it is also looking closely at the potential of the technology.
The carrier is looking at a number of potential use cases, including cargo and baggage tracking, retail, distribution and loyalty programme opportunities.
According to Air New Zealand Chief Digital Officer Avi Golan, applications of blockchain are developing rapidly, and the airline is excited by the possibilities: "With its built-in efficiency and security, blockchain has the potential to trigger huge innovation in travel, paving the way for new business models and collaboration."
Airline and passenger benefits
Air New Zealand is partnering with Winding Tree, which is developing the world's first travel marketplace on blockchain to connect suppliers such as airlines and hotels directly to sellers.
Golan continued: "While we are still exploring its benefits, blockchain may offer a streamlined way to retail airfares and ancillary products alongside our current channels. In removing complexity from the sales chain, customers benefit from reduced transactional costs, and airlines benefit from swift and secure sharing of information."
Winding Tree Founder and CEO Maksim Izmaylov explained that Winding Tree is a decentralised alternative to the current travel distribution landscape: "With a business-to-business marketplace system powering blockchain-based travel booking transactions, start-ups and companies will be able to gain direct access to travel service providers' offerings," he said.
"We are very excited to be partnering with Air New Zealand, as it's an important step in bringing blockchain technology to the travel industry and creating opportunity for innovation."
'We want to become one of the best digital airlines'
The official announcement by Air New Zealand that it is exploring the potential of blockchain followed Golan's admission at FTE Asia EXPO earlier in the month that blockchain is among the top 10 technologies currently on his radar.
Among the other technologies, he revealed, are augmented reality, artificial intelligence, robotics, and the internet of things.
"We want to become one of the best digital organisations in Australasia, and one of the best digital airlines globally," he told attendees.
As part of this strategy, Air New Zealand has also recently put a social robot to work at Sydney Airport, and has developed an artificial intelligence chatbot, which receives up to 1,000 queries per day from travellers.