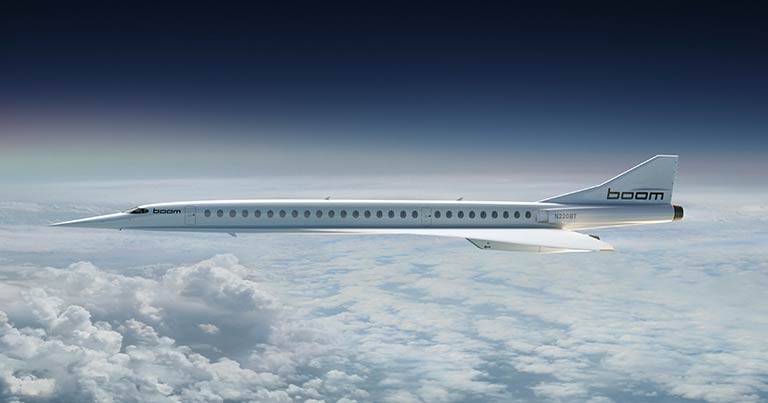 Ctrip.com International, Ltd., has confirmed that it has made a strategic investment in Boom Supersonic, which is leading the charge to bring supersonic commercial air travel back into the mainstream. Boom will apply the proceeds to the ongoing development of its Mach-2.2 aircraft.
Ctrip is a China-based travel service provider of accommodation reservation, transportation ticketing, packaged tours and corporate travel management. The company will now work with Boom to bring supersonic flights to China and help to accelerate Boom's "ongoing partnership efforts with airlines in China". Additionally, Boom will help Ctrip explore offering its customers 10-15 seats on one of Boom's first supersonic commercial flights.
Blake Scholl, Founder and CEO of Boom, commented: "Ctrip offers valuable expertise in the Chinese travel market, and we're excited to work with their passionate, entrepreneurial team to bring supersonic travel to the region. San Francisco to Shanghai, for example, could shrink from 11 hours to six – and a typical round-trip itinerary can be accomplished two whole days faster.
"But the benefits of faster travel extend far beyond the time savings. What really matters are the new trips you choose to take – the ones you otherwise wouldn't have considered because the journey was simply too long. When we fly twice as fast, the world becomes twice as small, turning far off lands into familiar neighbours."
James Liang, Co-founder and Executive Chairman of Ctrip, added: "As a leading innovator in the commercial aviation industry, Boom will be positioned to provide exciting premium global flight options for Ctrip users and Ctrip is making a strategic investment in the next generation of travel. In addition, Ctrip's unrivalled expertise in the business-travel market will help Boom to further deepen its relationships with Chinese airlines."
As Boom outlined at the FTE Global conference in Las Vegas last September, it is building a supersonic aircraft capable of carrying 55 passengers at Mach-2.2, more than twice as fast as current passenger planes at the same cost as today's business class fares.
Ctrip joins the likes of Japan Airlines and Virgin Group as investors in Boom Supersonic.