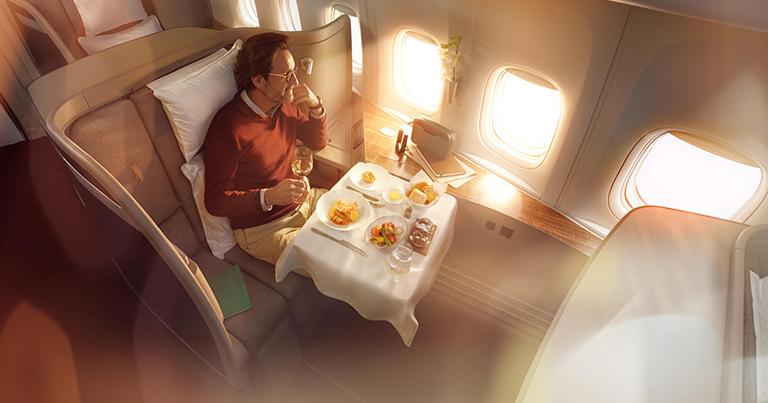 Cathay Pacific is resuming its first class service, initially on its prime daily London Heathrow route. The service will then resume on the Paris route from 18 January 2023, and on the Tokyo (Haneda) route from 1 February 2023.
"We are extremely excited to be bringing back our first class service after an extended absence as the world's appetite for travel comes roaring back," said Vivian Lo, General Manager Customer Experience and Design, Cathay Pacific. "We know our customers have been eagerly anticipating being able to fly first class with us again, and we are delighted to be offering it on routes that we know are incredibly popular with them. We are very proud of the elevated first class experience we provide, which has been thoughtfully curated to offer our customers a bespoke journey centred on enjoying inspired flavours, calming fragrances and refined textures whenever they travel. We very much look forward to welcoming our first class customers onboard and delivering the very best of what Cathay Pacific has to offer."
To mark the return of its first class service, Cathay Pacific is introducing a celebratory limited edition Krug 2004 Vintage Champagne from the House of Krug, as well as a special celebratory edition of Blanc de Lynch-Bages 2018 and Château Lynch-Bages 2000.
Cathay Pacific's first class service also allows customers to dine at their preferred time, choosing from a wide variety of fresh flavours and contemporary dishes that include not just hearty favourites, but more nutritious wellness options and authentic Hong Kong dishes.
Customers flying first class from Hong Kong before 31 December will also be able to enjoy Cathay Pacific's special Christmas-themed menus.