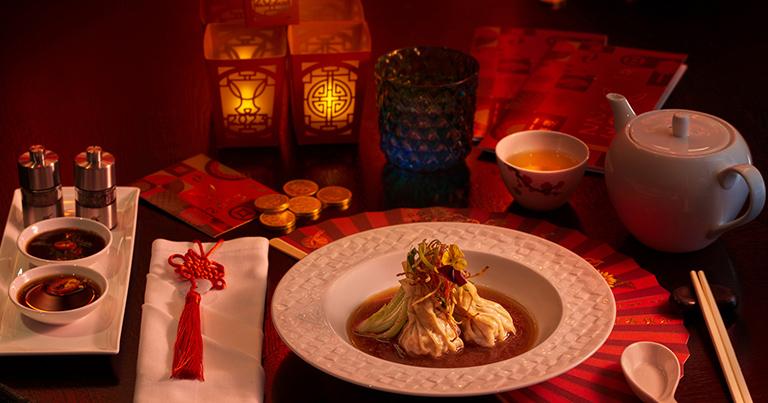 Qatar Airways is celebrating the Lunar New Year with passengers travelling to and from Far East Asia by introducing festive products and cuisine inspired by Chinese culture and the Year of the Rabbit.
The airline is gifting complimentary inflight Wi-Fi codes, Qatar Duty Free discount vouchers and golden chocolate coins enclosed in traditional red envelopes – hóngbāo – symbolising good luck and prosperity to its passengers. The Chinese New Year celebratory experience is available for passengers travelling on routes to and from China, Hong Kong, Singapore and Malaysia.
Passengers onboard will experience an authentic Chinese dining experience that takes inspiration from dishes traditionally served during this occasion. Travellers in all cabins will also be offered a fortune cookie symbolising luck, fortune, fate and wisdom.
Meanwhile, at Qatar Airways premium lounges in Doha and globally, passengers will experience the Year of the Rabbit celebrations with customised à la carte menus. Tables will be dressed with décor comprising table lanterns, elegant chopstick designs and Chinese knot tassels, with a selection of soups and entrees, main courses and desserts.