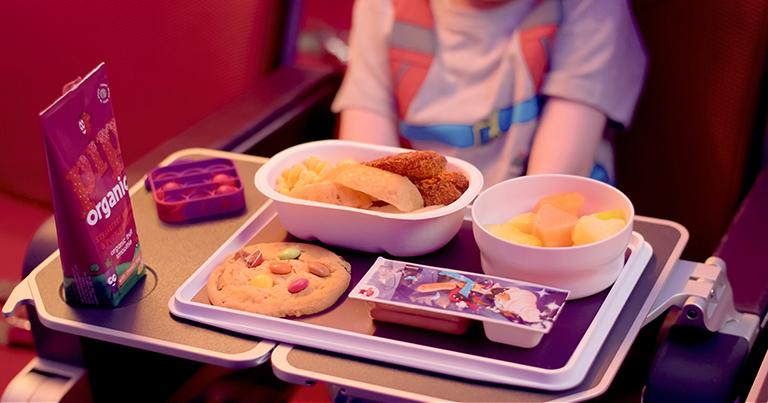 Virgin Atlantic is rolling out enhancements across its fleet with a new onboard meal selection for children and a new pack for them to enjoy during their travels.
Working with innovative, creative brand, RowType, the new kids' pack will be introduced across the airline, with packs to be handed out to Virgin Atlantic's younger flyers at the gate at all UK airports. These new packs have been reinvented for children to enjoy onboard, or to take away and use when creating memories on their holidays. The new kids' pack includes:
A red branded reusable bag for future travels
Children's UV400 sunglasses to wear on their holiday
A colourful sensory poppit toy to help soothe the little travellers on their journey
Holiday journal to capture amazing memories
An additional activity book for entertainment on the flight
Selection of colourful pencils for all the colouring in
"We're incredibly pleased to announce our new kids' pack and enhanced meal offering for children travelling with Virgin Atlantic," said Paul Mills, Head of Inflight Services, Virgin Atlantic. "We love creating unique moments for all our customers onboard Virgin Atlantic, including our younger travellers. Our commitment to developing our onboard offering shines through in our brand-new kids' pack and meal. We wanted to offer something; we know that the little ones will love, as they take to the skies on an exciting adventure."
Virgin Atlantic has also introduced a new meal option with young travellers in mind. The brand-new children's meal includes a refreshing Pip organic smoothie, a giant cookie, cheese dippers, and a healthy fruit bowl. The children's entrée includes chicken goujons, sweetcorn, and potato wedges. For those children travelling in Upper Class, there will be an additional entrée of mac and cheese.
Virgin Atlantic CEO to keynote at FTE Dublin 2023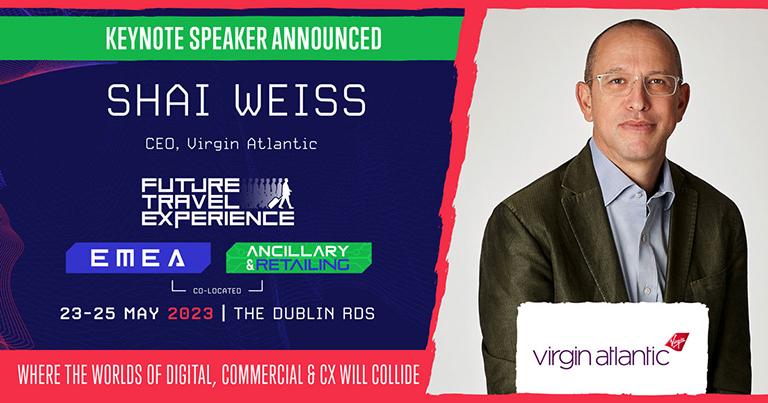 Register for FTE EMEA and FTE Ancillary & Retailing – one registration provides access to both events >>