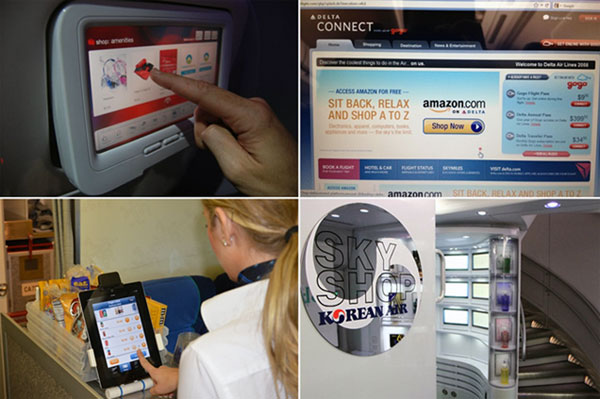 The combination of rapid developments in consumer electronics, the acceleration of wi-fi installations onboard aircraft, and the large number of passengers carrying one or more digital devices, is creating a momentum that sees many of today's in-flight innovations focus on digital developments.
In this three-part series on how new technologies are improving the onboard passenger experience, airlinetrends.com founder Raymond Kollau takes a look at some of the major initiatives and innovations that are the result of this convergence. The first article discussed how in-flight connectivity provides passengers and crew with real-time information up in the air, the second article highlighted the latest in in-flight entertainment, and this last part focuses on onboard ancillary revenue generation.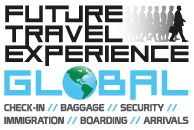 airlinetrends.com Founder Raymond Kollau is FTE Global 2013's Conference Ambassador for the first ever FTE 'Up in the Air' conference stream. As Master of Ceremonies, he will inaugurate the stream with a fast-paced and interactive Workshop on how airlines are responding to consumer trends with innovative products and service in order to differentiate the passenger experience, Wednesday 4 September, 14:00–17:00. The first FTE 'Up in the Air' conference stream promises to be a fascinating event, with scintillating addresses and dynamic interactive sessions on the theme of 'Reinventing the passenger experience through innovation, personalization and connectivity'. Organisations confirmed to speak include Iberia, Qantas, Mastercard, Guestlogix, SITA, TEAGUE, Panasonic Avionics and Boeing.
Ancillaries: maximising revenue per seat
As ancillary revenues have become a major revenue source for airlines – if not the lifeline for many – airlines are thinking of more ways to derive revenue from all phases of the customer journey, in an effort to add high-margin ancillary sales to low-margin air revenue. Over the past few years, airlines have monetised baggage, seat selection and meals, and have come to recognise there is a wide array of merchandise they can sell onboard.
Or as the New York Times puts it nicely: "The great advances in technology presents for airlines themselves to essentially sell more things to the customers, whether the product is in-flight entertainment, food and drink, customized services to elite-status passengers or products at the destination, including hotel packages, sports and concert tickets, restaurant and theatre reservations. On an airplane, you have a captive market, and with sophisticated technology, you can sell to passengers in very personal ways."
Airlines as retailers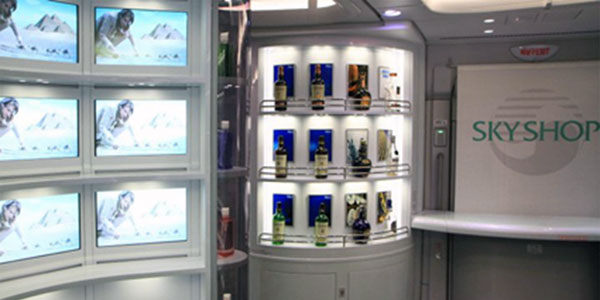 However, the airline retail model is still in its infancy. Travel retail solution provider Datalex believes that airlines have only reached the tip of the ancillaries iceberg, as their opportunities for growth include selling a much broader range of products and services before, during and after the flight. The company's CEO, Aidan Brogan, says: "The airline industry is rapidly evolving to become retail-focused and airlines will have to reinvent themselves as retailers. Airlines could learn a lot from retail chains like WalMart and Tesco, especially when it comes to offering the right product to the right customer at the right time."
Raphael Bejar, CEO of ancillary revenue specialist Airsavings, adds: "We are pushing the airlines to have the same mindset as Amazon, which is a recommendation engine. But this means a change of mindset, moving from a pure airline mentality to a pure 'etailer' mentality."
Airlines know they have critical data on passengers, but the key is figuring out how to monetise that information. In an effort to learn from the retail industry, several airlines have started to hire experts from retailers instead of traditional airline people. Delta Air Lines, for example, a few years ago hired Bob Kupbens, who had been responsible for e-commerce at US retailer Target, as its Vice President of Marketing and Digital Commerce.
Big data and passenger intelligence
The term 'big data' is used to describe the capturing and analysis of an unprecedented volume of real-time structured and unstructured data from a vast array of sources. As most airlines only use their loyalty programme as the main database for customer intelligence, airlines are looking to use big data and predictive analytics to identify and understand the preferences of their 'unknown' travellers.
According to Professor Nawal Taneja: "Many airlines do have good business intelligence, information about passengers. A few even have some customer intelligence, information for passengers. If you combine the two and make the information relevant, timely, authentic, and accessible at all touch points, you have passenger intelligence."
Brett Proud, CEO of onboard retail solutions provider GuestLogix, adds: "We are starting to see product offerings differ from flight to flight. For example, food selection is tailored to the destination to provide a more localised catering program. Or of course, destination-based entertainment or transportation offers."
Connected Crew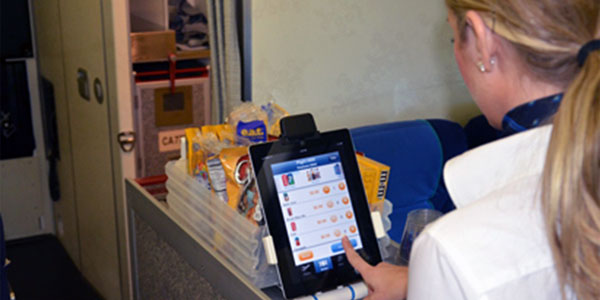 Besides equipping their cabin crew with tablets that contain customer information, so crew can serve passengers in a better way (think BA, Iberia, KLM, Etihad, Qantas), airlines are also looking to use these crew tablets to increase ancillary revenues onboard. For example, American Airlines has provided all of its 17,000 flight attendants with Samsung Galaxy Notes that besides customer service applications can be used for onboard transactions.
MI.Airline and Allegiant Systems are among the third-party suppliers that have developed tablet-based onboard retail solutions. For instance, Allegiant Air's flight attendants are using the airline's FlyDesk Cabin tool to sell snacks and beverages. The app manages the snacks and beverage inventory on an iPad, and a hardware add-on enables the processing of passengers' credit card payments.
Crew app specialist MI.Airline just announced a joint venture with ancillary revenue firm Paxport to deliver a personalised onboard sales solution to airlines. The two companies have opted to combine Paxport's passenger data management system with MI.Airline's 'Connected Crew' tablet software to create a new point-of-sale system that delivers Paxport's information on passenger preferences – collected through booking pathways and previous in-flight choices – to cabin crew tablets in order to build a more comprehensive picture of each passenger.
In-seat retailing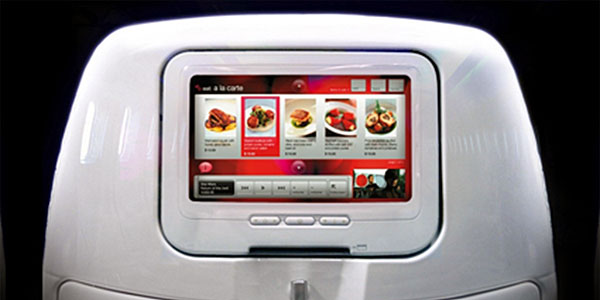 Airlines are also beginning to harness the power of retailing through their in-seat IFEC systems. GuestLogix in the past year announced partnerships with IFEC providers Thales and Panasonic to integrate its transaction processing engine into both suppliers' IFEC systems, enabling payment acceptance via seatback screens. According to GuestLogix, through the company's technology, airlines can open virtual stores in the sky that operate in a self-service model, which allows for retailing to occur throughout the entire duration of a flight rather than a limited time when the flight attendant walks the aisle.
Says GuestLogix's Brett Proud: "Integrating a fully optimised retail programme into IFE will not only supplement the costs but can actually turn seatbacks into profit centres. This represents a shift in the way airlines think today about monetising assets, not just stripping back costs."
Airlines are also learning some tricks of the retail trade here. For example, Virgin America – one of the few airlines that already lets passengers order and pay for food, beverages and merchandise via its RED IFE system – has introduced a so-called 'open tab' function on its seatback system. With the open tab feature, passengers only have to swipe their credit card once per flight to buy the items they want. The tab stays open until a passenger closes it, or until the aircraft descends and reaches 10,000 feet, at which time it will automatically be closed. According to the airline, the open tab feature has "definitely increased sales", saying "those [transcontinental services] can be pretty long flights, so having the ability to keep your tab open and purchase movies or meals, or another cocktail or snack makes it easier."
Passenger devices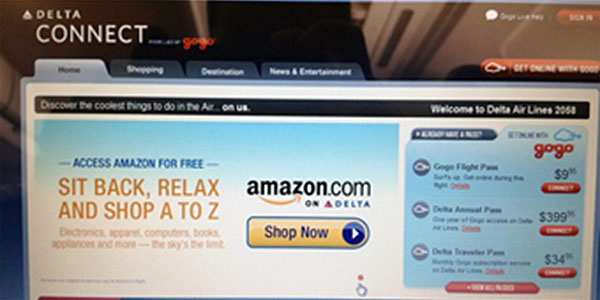 The number of wi-fi equipped aircraft will expand quickly in the coming years, but only about seven percent of passengers are currently willing to pay to use in-flight connectivity. In response, airlines and wi-fi providers are turning to merchants with last-minute inventory, such as hotels, restaurants, and transportation companies, and companies dealing in duty-free goods or event tickets, to pick up the bill instead.
Shashank Nigam, founder of SimpliFlying, believes airlines need to change their approach in order to make money from wi-fi. "Airlines need to think like Starbucks when it comes to making money from connectivity. Rather than making money from selling wi-fi connectivity, airlines will probably make money by partnering with marketers who'd like to reach the captive audience in an airplane," Nigam told AsianAviation.
For example, in the US, Delta provides passengers on its domestic wi-fi equipped fleet free access to Amazon.com via its wireless onboard portal, receiving a commission on sales made. Passengers can access Amazon in-flight by accessing the Delta Connect wi-fi portal and clicking on an Amazon banner.
Onboard store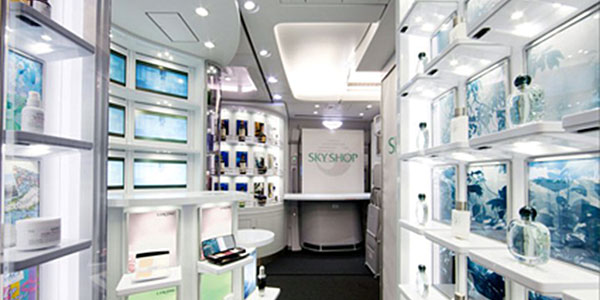 Meanwhile, Korean Air – regarded as the world's most successful in-flight retailer – has taken a low-tech approach towards onboard retail. The airline is the only carrier in the world to outfit some of its A380s with a physical duty-free shop. The kiosk, which is staffed by a full-time sales assistant, complements the regular duty free cart service and displays the best-selling items across categories. The shop is open for business for the duration of the flight and the orders placed by passengers will be delivered to their seats later.
Korean Air's duty free shop is located in the rear part of the lower deck just in front of the stairs leading to the upper deck and takes up the space of a lavatory, a storage closet and 13 Economy seats. Adding another dimension to the discussion to what extent airlines should be retailers, Korean Air believes that the profit generated by the onboard duty free store outweighs the revenue loss of 13 seats.