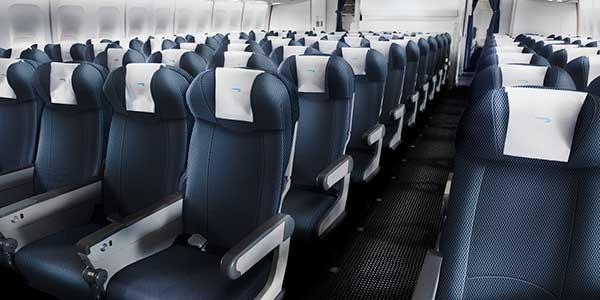 British Airways has confirmed that 18 of its Boeing 747s will receive a cabin refresh, with a new in-flight entertainment system, universal power outlets and seating upgrades to be installed.
The carrier has selected Panasonic's eX3 in-flight entertainment system, which will provide more than 130 movies and 400 TV programmes on high-resolution touch-screens.
Passengers in World Traveller Plus will also have access to their own in-seat universal power socket capable of accepting plugs from the UK, US and Europe, and they will also have a personal USB socket. New seat foams will also be installed in World Traveller and World Traveller Plus to increase comfort, and new style seat covers will be fitted to match the appearance onboard the A380 and 787 Dreamliner.
Richard D'Cruze, British Airways' In-flight Entertainment and Technology Manager, said: "We know that in-flight entertainment is really important to our customers – being able to relax and watch a film or listen to music helps customers to pass the time enjoyably, so by installing this state-of-the-art equipment we will be able to deliver even more programming onboard."
The British flag carrier has also outlined its plan to offer Club World customers a free upgrade to First Class on one leg of their journey on selected flights from 4 September to 12 December.
In June, British Airways also announced that it was undertaking a "radical makeover" of its short-haul aircraft, with new slimline seats and other cabin features to be installed.
BA to reveal passenger experience vision at FTE Global 2014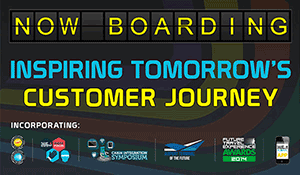 In the 'Up in the Air' conference at FTE Global 2014, Kate Thornton, Head of Product and Service at British Airways, will deliver a presentation entitled: 'BA is investing £5 billion in new products, aircraft and technology to provide the best possible flying experience for its customers. In which specific areas has it invested, and what real difference do its passengers believe it has made to their experience?'
» More information on FTE Global 2014
» Register to attend FTE Global 2014