APEX Expo round-up: the latest news from SITA OnAir, Gogo, Inmarsat, Global Eagle Entertainment, Rockwell Collins and Thales InFlyt Experience.
SITA OnAir turns to app and beacons to drive in-flight Wi-Fi usage

SITA OnAir is taking steps to help boost in-flight Wi-Fi uptake by launching a new inflight Wi-Fi application, as well as making it easier for airlines to encourage Wi-Fi usage by exploiting beacon technology.
The new generation in-flight Wi-Fi application can be fully customised and integrated into existing airline apps. "When a passenger connects through the app, they arrive on a landing page with messages relevant to their journey, like flight and destination information. We help each airline tailor the right complementary information to provide to suit their passengers' requirements", said Francois Rodriguez, Chief Strategy and Marketing Officer, SITA OnAir. "The options for a pay-for or a complimentary Wi-Fi session are clearly laid out, so it is very easy to decide which level of service is appropriate and then access that service."
Meanwhile, the use of beacons covers both the gate area and the aircraft itself. Beacons installed at the gate can be used to push messages to travellers' smartphones via the app, informing them that there is Wi-Fi on the aircraft and providing a link to a payment page, if the airline charges for access. Beacons on the aircraft can then push messages to passengers' devices informing them that can now start to use the Wi-Fi.
SITA OnAir will exhibit its connectivity portfolio and e-aircraft capabilities at FTE Asia EXPO 2015, Asia's largest free-to-attend passenger experience expo, which will take place in Singapore from 17-19 November 2015.
» Find out more about FTE Asia EXPO 2015
» Register for your free expo pass
Gogo lands another 2Ku customer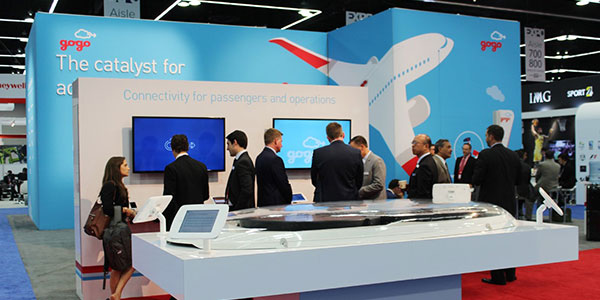 The airline customer list for Gogo's 2Ku connectivity service continues to grow, with Japan Transocean Air (JTA) the latest carrier to sign-up. JTA, part of the Japan Airlines group, has selected 2Ku for its new 737-800 aircraft. Gogo will also install its Gogo Vision wireless in-flight entertainment service.
We are excited to partner with JTA to bring what we believe will be the best performing connectivity solution for global aviation to its aircraft," said Michael Small, Gogo's President & CEO. "Eight commercial airlines around the world have agreed to deploy 2Ku on more than 550 aircraft."
Inmarsat makes the case for onboard broadband
Following the recent announcement that Lufthansa will be the first European airline to adopt Global Xpress connectivity and that the carrier has also committed to a flight trial programme for the forthcoming European Aviation Network, Inmarsat has now released the findings of a survey to highlight the demand for in-flight broadband among European passengers.
Among the key findings are that 80% of those surveyed would use in-flight Wi-Fi if given the opportunity, 67% would be willing to pay for the service, and 67% would feel more valued by an airline that offers in-flight connectivity.
Leo Mondale, President of Inmarsat Aviation, commented: "In a highly competitive environment, where airlines are vying to stand out from the crowd, onboard connectivity is a powerful differentiator. Connected passengers are happier passengers, who not only feel more valued by their airline, but would go as far as opting for a carrier that provides in-flight Wi-Fi over one which doesn't. Additionally, with a majority of passengers across all age groups willing to pay for onboard connectivity, this is an opportunity that the airline industry simply cannot afford to miss."
Inmarsat is an exhibitor and Bronze Sponsor of FTE Asia EXPO 2015, Asia's largest passenger experience expo, which will take place in Singapore from 17-19 November 2015.
» Find out more about FTE Asia EXPO 2015
» Register for your free expo pass
GEE expands IFE content portfolio
Global Eagle Entertainment (GEE) has made a raft of announcements in the past week, including a deal with Etihad Airways to deliver IFE content across six partner airline fleets, namely those of Jet Airways, airberlin, Alitalia, Air Seychelles, Air Serbia, and Etihad Airways.
GEE has also signed an agreement with travel destination guide publisher Lonely Planet, which will allow the company to add dozens of destination guides and travel tip booklets to its IFE platform. Among the numerous new deals is also a global licensing agreement with Sony Music Entertainment to add thousands of songs from the Sony Music catalogue to GEE's IFE portfolio.
Rockwell Collins PAVES the way for further growth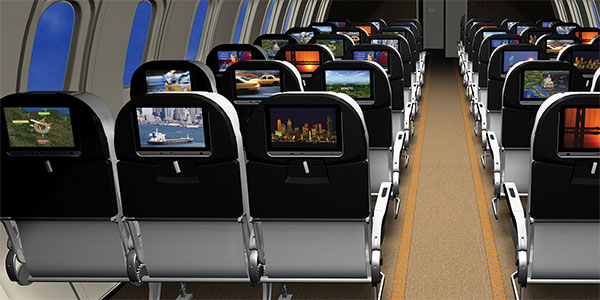 Rockwell Collins' PAVES On-demand in-flight entertainment (IFE) system has been added to the 737 MAX catalogue, while the company has also received an EASA supplemental type certificate (STC) for its PAVES Wireless media distribution system for Airbus A320 and A321 aircraft.
PAVES Wireless delivers a number of capabilities that can help to enhance the passenger experience, including the ability to stream video content to personal electronic devices, a flexible open-software architecture to support a wide array of apps and services, and an intelligent, high-performance onboard network.
Rockwell Collins is an exhibitor and Gold Sponsor of FTE Asia EXPO 2015, Asia's largest passenger experience expo, which will take place in Singapore from 17-19 November 2015.
» Find out more about FTE Asia EXPO 2015
» Register for your free expo pass
SriLankan Airlines to debut Thales' Live News and Weather
Thales InFlyt Experience has announced that SriLankan Airlines is the first carrier to fly the Thales AVANT Inflight Entertainment system with an application delivering live news and weather. The airline's A330-300 fleet will carry this service. Live content from BBC News, AFP and AccuWeather is displayed on the passenger's in-seat monitor with on demand access.
SriLankan Airlines, Director/Chief Executive Officer, Rakhita Jayawardena, said: "Our new A330 aircraft is designed every way to suit the needs of the modern-day traveller. With this full featured aircraft, we are aiming to provide a greater customer experience. Last year, SriLankan's new A330 fleet became the launch customer for the latest Thales AVANT in-flight entertainment system. Today, we are marking another first with Thales, by offering Thales AVANT Live News and Weather."