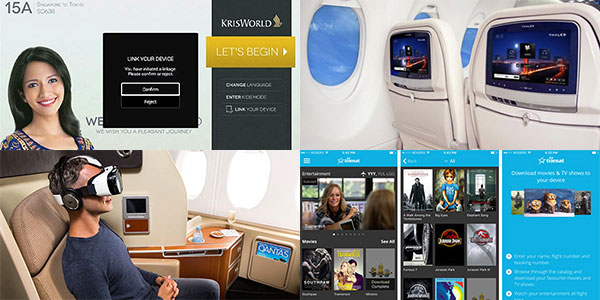 The in-flight entertainment and connectivity (IFEC) market is among the air transport industry's most dynamic sectors, with established players continually innovating and new entrants putting forward pioneering solutions that are, in some cases at least, disrupting the status quo. In the words of Joe Leader, Chief Executive Officer of the Airline Passenger Experience Association (APEX): "The IFEC industry is undergoing a transformative revolution."
"In-flight entertainment is no longer just about the screen in front of the passenger, but also the passenger's personal device. The passenger experience is becoming more and more important and airlines are thinking about how they can give passengers the best experience possible so they will keep coming back. It's about creating value and allegiance," explained Leader, who will chair a conference session focusing on the next-generation of IFEC at FTE Europe 2016 (Amsterdam, 25-26 April).
Airlines looking to the long term
There can be no doubting the value that a high-quality IFE offer adds to the wider passenger experience. Recent developments – ranging from Singapore Airlines' launch of the Companion App to provide second screen technology on its new A350s, to Air Transat's introduction of pre-flight downloads for its Boeing 737 services – aptly highlight this point. Legacy airlines and low-cost carriers alike are investing in a variety of solutions to ensure their customers are entertained while flying.
Some of the latest IFE solutions offer functions enabled by in-flight connectivity, and Leader explained that airlines are in no doubt about the importance of onboard connectivity to today's discerning traveller. "Airlines are now having to think about not just the connectivity they're providing today, but also two years from now," he said. "What we're seeing is an arms race on the connectivity front. Airlines need to offer connectivity solutions that provide as close to an on-ground experience as possible. A year ago, I would have said this would have been five years away. Now, I'd say this is two years away." This is relevant not just for the North American market, but also Europe. "In Europe, there's now a perceived need for airlines to get Wi-Fi onboard quickly," Leader stated. "We're going from a lack of connectivity within Europe to seeing very robust connectivity systems in the next two to three years."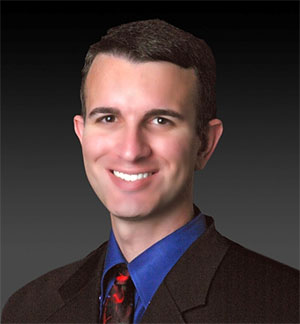 All of the big players in the connectivity space – the likes of Gogo, GEE, Panasonic Avionics, Inmarsat and ViaSat to name just a few – are making significant investments in providing the infrastructure for the next generation of in-flight connectivity, which will enable airlines to satisfy this demand for an online experience akin to what they're used to at home or in the office. The potential offered by the developments is huge, and APEX's Leader will soon start work with FTE and various other industry experts on a Think Tank project exploring how airlines can harness the full potential of the connectivity pipeline between now and 2025. The findings will be exclusively revealed this September at FTE Global 2016 – a show that APEX has recently been announced as Headline Partner of. "FTE Global in Las Vegas provides the perfect ramp-up venue for our joint efforts in Singapore," Leader added, referring to the FTE Asia EXPO and APEX EXPO events, which will be co-located at the Marina Bay Sands in Singapore in October 2016.
The next generation of IFEC
Looking further ahead, other developments are on the horizon in the IFEC space, and some airlines, including the likes of Transavia and Qantas, have already started to explore the potential of virtual and augmented reality solutions. "I think virtual reality will become part of the IFE experience, but the question is in what fashion? The virtual reality market is like the smartphone market was prior to Apple's entrance. At the moment, lots of people are trialling different systems. One thing I will say is that virtual reality solutions will need to be light and comfortable, at least for the length of one full movie."
Leader does, however, see one potential challenge facing virtual reality IFE. "The APEX Global Passenger Insights Survey showed that around 50% of passengers use both embedded IFE and their smartphone or tablet concurrently when possible," he explained. "This could prove to be the Achilles heel of virtual reality. People love to be watching two things at once. Also, research shows that the average human attention span is now just eight seconds, so that provides another challenge!"
While airlines and their partners continue to invest in improving the IFEC offer, APEX is also making efforts on other fronts to drive further passenger-focused enhancements. For instance, the association is working with the US Department of Transport on the rulemaking process around closed captioning for IFE content. Also, it will soon launch the Official Airlines Ratings System with Google, which will rank airlines and specific aircraft and flights on the passenger experience offered. "There is a move away from air travel just being about cost. Passenger experience is becoming more central to the entire process, including the booking process," Leader said.
As travellers' awareness of the different choices available to them continues to increase and they become more discriminating in their approach to selecting which airline to fly with, carriers, and their partners, are being placed under pressure to up their passenger experience game. It seems the transformative revolution has only just begun.