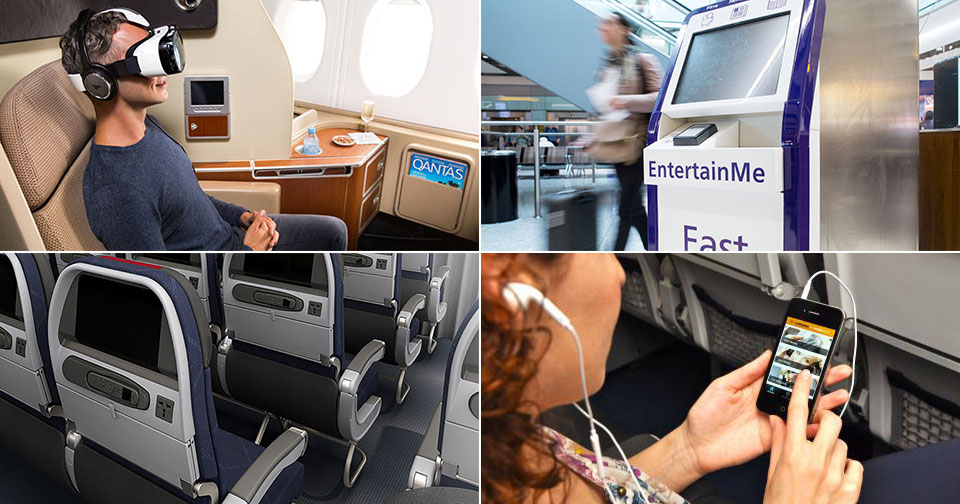 The Airline Passenger Experience Association (APEX), the Headline Partner of Future Travel Experience Global 2016, is a network of the world's leading airlines, suppliers and related companies committed to elevating the level of the airline passenger experience.
Historically, APEX focused solely on improving the in-flight experience but the association is now tackling the wider air travel process, as Joe Leader, APEX CEO, explained to FTE.
"We're now in a world where we see in-flight entertainment being offered in airline lounges and downloaded in 30 seconds from kiosks before the aircraft takes off. It's a natural evolution for APEX to cover every aspect of the passenger experience and we're really proud to work with industry leaders like FTE toward that end," he said
Leader explained that encouraging airlines to "shift their thinking into the future of passenger experience on aircraft and also the holistic view of airline passenger experience in the airport and on the ground" is an important goal for APEX today.
For an airline, understanding what customers do and don't like about their air travel experience is vitally important. After all, without feedback, it can be difficult to know which areas are most in need of improvement. To this end, APEX is developing the Official Airline Ratings – an objective airline ratings system that will be integrated into existing apps and will prompt passengers to rate their flight experience upon landing. Leader and his colleagues are confident that this will significantly increase airline passenger survey response rates, providing all-important feedback that carriers will be able to use to help shape their customer experience strategies.
Creating a seamless passenger experience
As a frequent flyer himself, Leader outlined to FTE one key area that he feels needs to be addressed. "The number one area of passenger improvement need is making the process seamless and logical for passengers," he said. "Airlines, airports and vendors are making passengers log in with different applications, take different approaches and act sometimes in a bit too siloed of a manner. Great examples of airline applications can be seen in the ones that think about the passenger experience completely, from remembering them from the first time they book to checking them in, providing flight updates, guiding them to the gate, interacting with the onboard systems, enabling automated onboard purchases and helping the passenger all the way through to one of the most complained-about portions of passenger experience in baggage claim."
He continued: "Airlines that are thinking ahead about this from a holistic perspective of taking care of the passenger, and recognising that only a certain percentage of passengers will use their native app, will have the best advantage in the marketplace from a technology perspective and from a customer service perspective."
IFE advancements: closed captions and audio descriptions
Clearly, technology has a central role to play in improving passenger experiences going forward. As Michael Childers, member of the APEX Board of Directors and APEX Technology Committee Chair, explained: "Most of the improvements in the passenger experience in recent years are the result of achievements in technology."
Reflecting on his work with APEX over the last 12 months, he said: "The APEX Technology Committee has built new specifications for the delivery of closed captions and audio descriptions for the content exhibited on aircraft. This is a major accomplishment, given that the U.S. Department of Transportation (DoT) has been trying since 2006 to mandate closed captions and accessible media in IFE. In 2009 our industry adopted a closed caption specification that we began considering in 2006 for that generation of IFE systems that used the captioning technology used in DVDs. While perfectly acceptable by most criteria, and superior by some, the advocacy community prefers a newer form of captions that are user-customisable. The newest in-flight entertainment systems can support that form with future software upgrades, and APEX has codified a deliverable that enables conversion into both kinds of captions to support both generations of system."
He added: "A very major achievement has been the initiative to become part of the broader content delivery ecosystem, our liaison with the Digital Entertainment Content Ecosystem (DECE), and our new specification that calls for our content delivery specs to be based on DECE's Common File Format (CFF) that helps to ensure the interoperability of content elements."
Mobiles, wearables, Wi-Fi and personalisation
Looking ahead, a variety of technologies are likely to play an important part in enriching the passenger experience. Brian Richardson, APEX President and Director of Aircraft Interiors, IFE and Connectivity for American Airlines, outlined to FTE what he think will be among the most prevalent trends in the coming years. "It's no surprise, but I do see a continuation of the shift to the customer device, as well as additional personalisation," he said. "This doesn't mean embedded systems are necessarily going away; the customer device can be a great complement to the existing systems. Customers already multi-task, and this will continue."
An expanding connectivity pipeline will also bring about myriad benefits, added Richardson, who will join Leader and Childers on stage at Future Travel Experience Global 2016. "The use of in-flight Wi-Fi for operational purposes is happening today, and the introduction of larger pipes and faster speeds to the aircraft only expands those opportunities. Weather, medical, customer service and payment processing will all benefit from that bandwidth," he said.
Childers also offered his thoughts on which technological developments will positively impact the in-flight experience in the months and years ahead: "Airlines talk the most about high definition (HD) and virtual reality (VR). Virtual reality is a candidate, but the one that I have the most confidence in is HDR – High Dynamic Range. Improvement in resolution by way of HD is not that easy to see on the smaller size of most IFE screens. But HDR offers a vastly improved colour palette and increased brightness that can be appreciated on smaller screens. And once fully implemented, the increased accessibility of content by the deaf and hard of hearing, and the blind and visually impaired, that will result from the work of our Closed Caption Working Group, will significantly improve the in-flight experience of those passengers."
Leader explained that he sees mobile and wearable technology as a priority area of investment for airlines. He said: "In many geographies around the world we are already seeing adoption over 50% of mobile booking and mobile integration by airline passengers. That number will surpass 80% far sooner than most airlines are anticipating. Desktop computers and other technology portals will always play a role but when a passenger is looking for an immediate answer in a typical travel scenario, they will be turning to their mobile or wearable device."
The ever-increasing adoption of mobile and wearable devices, coupled with the increasing number of aircraft being equipped with connectivity systems, presents a huge opportunity for airlines to interact with passengers on an unprecedented level. All of these developments, Leader added, will contribute to a "wildly enhanced" passenger experience by 2025.
He added that as the industry seeks to make the most of all of these exciting opportunities, APEX, like FTE, is determined to be a thought leader for the future.