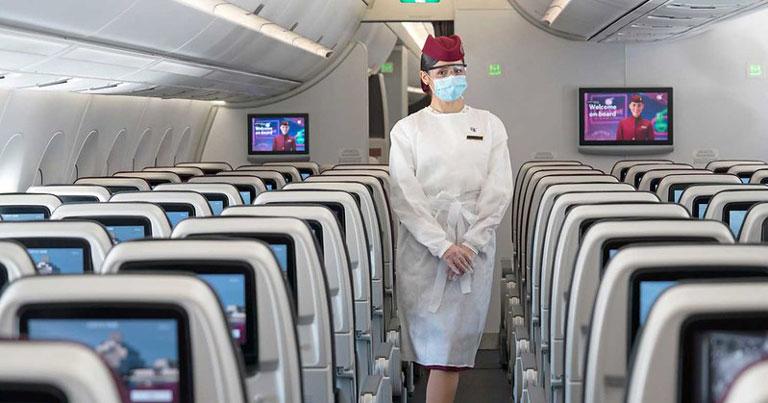 Qatar Airways has continued leading the recovery of international travel during the past year through a number of industry-leading initiatives from introducing contactless solutions, a digital health passport and UV cabin cleaning tech to operating the world's first fully COVID-19 vaccinated flight. To find out more about how the carrier has adapted its operations to the changing customer needs, FTE spoke to Genevieve Rosario, Head of Product Development & Service Design, Qatar Airways, ahead of her participation at the upcoming FTE APEX Virtual Expo 2021 on 25-26 May.
FTE: How has Qatar Airways adapted its operations from the onset of the COVID-19 pandemic?
Genevieve Rosario: The past year has been one of the most challenging in the history of aviation. I am incredibly proud at how our leadership has managed our operations during these challenging times. The airline has never shied away from a challenge, and we have never stopped flying throughout the entire pandemic. So, for us it has been a journey of continuous innovation from day one. While many airlines used this as an opportunity to cut back on their service offering, we found new and innovative ways to hold on to and deliver to our signature high standards of service across all cabin classes. We have continued to invest in the customer experience, ensuring elevated levels of hygiene standards, technology, and even invested in new products and services. We also continued to engage with our customers on board and in our lounges, through celebrating the festivities that we know are special to them. We worked hard to achieve all of these and are proud to be the first global airline in the world to achieve the prestigious 5-Star COVID-19 Airline Safety Rating by Skytrax. Hamad International Airport (HIA) was also the first and only airport in the Middle East and Asia to be awarded a Skytrax 5-Star COVID-19 Airport Safety Rating. Among a very long list of other initiatives we have implemented to keep passengers safe, we also operated the worlds' first fully COVID-19 vaccinated flight, which was intended to be a message of hope and travel.
FTE: What are some of the inflight passenger trends and behaviours that you expect to see once travel gets back to 'normal'?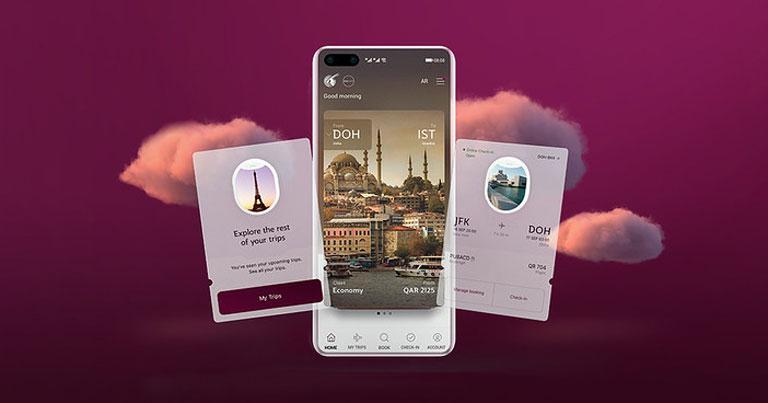 GR: Our customers have been separated from family, friends and loved ones and tell us that they are waiting for the opportunity to be reunited at the first available opportunity. With increases in mass vaccinations around the world there appears to finally be a ray of hope in travelling safely across borders. However, the excitement of travel is also laced with anxiety related to the rapidly changing nature of the virus as well as the changing travel requirements imposed by governments – PCR tests, quarantine, use of PPE and a host of other restrictions. When travel gets back to normal, customers will expect to know the rules, regulations and entry requirements available before they book their flight. They will expect a more touchless, contactless and secure experience at every step of their journey and the emergence of digital health passports, like the IATA Travel Pass, will play a vital role in safe travel across borders. Customers will hold airlines to the highest standards of hygiene, and COVID-19 precautionary compliance at every step of their journey, ensuring a greater focus on health and wellbeing – this will pretty much become the norm. They will expect empathy, personal care and attention regardless of the travel class, with high standards of service and comfort on board all at a price that offers value for money. Last but not least, with environmental sustainability having taken a back seat over the last year, they will expect airlines to be more responsible in terms of sustainability – reduced food waste, sustainable packaging, etc.
FTE: Would technology play a bigger part in the inflight experience going forward, in terms of engaging with inflight entertainment, food pre-ordering and other services?
GR: Absolutely, as I already mentioned, customers will want to be in control of their experience and therefore technology will be key to enable us to serve them how they want to be served. Qatar Airways has had an inflight pre-order meal service in Business Class which was temporarily discontinued and is developing a far more enhanced version of this concept that will be launched very soon. We continue to find new ways customers can use their personal devices to take control of their journey. To this end, we have introduced touchless IFE, which also allows customers to use their own personal devices to control the IFE systems, but it also allows them to call the attention of the crew by using the call button, or activate the reading light – all through their mobile device. We also recently integrated the PressReader app on Oryx one, which gives customers access to an unlimited library of newspapers and magazines in so many different languages, available to the passengers well before and after their booked flight. We have numerous other initiatives in the pipeline that we're working on, which radically rethink the way we use technology, people and process to redefine how we serve our customers.
FTE: And how can airlines achieve the fine balance between digitalising the passenger experience while keeping the human touch?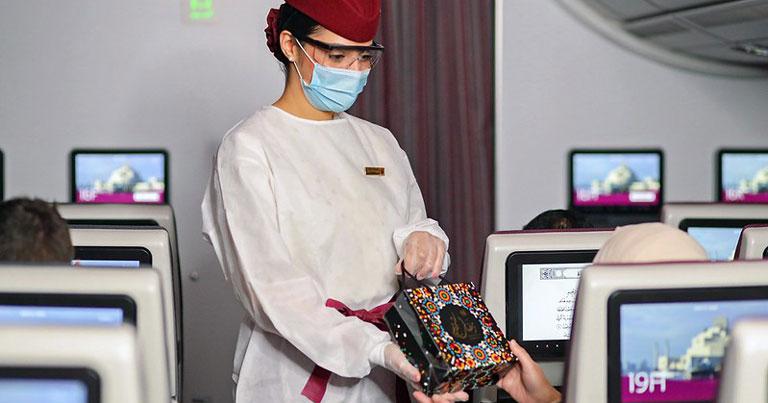 GR: As a 5-star airline, our preference will always be to have that personal touch with our customers, which is the differentiating factor between us and all other carriers. We are well known and acknowledged for the highest levels of service offered by our cabin crew so I believe it is also a differentiating factor between us and other full-service airlines. Our overall goal is not to replace human interaction, but to redefine how we use technology to provide more meaningful interactions. When we talk about technology, we believe that digitalisation is the 'now' and the 'future', and we are constantly looking at ways we can have an integrated experiences through leveraging technology more effectively. With the pandemic there is a greater desire from customers to control their experience through their own personal devices.  We recognised that not all customers are the same, they each have their own preferences and it is really important that we offer our customers the choice to decide how they wish to communicate with us and curate a journey tailored to their preferences. At the end of the day, it should be the customer's choice.
FTE: In the upcoming FTE APEX Virtual Expo 2021, you will be delivering a presentation on 'New approaches to inflight service, catering & retail". What are your main aims and expectations of the event?  
GR: Speaking on behalf of the airline, it has been an extremely volatile period for the airline industry that has suffered many setbacks because of the pandemic. FTE APEX Virtual Expo 2021 offers us the opportunity to send a message of hope to our customers, and our suppliers. It gives them an insight into the thought, care, innovation and every precaution that is taken to ensure their journey will be safe, comfortable and as close to normal as it can be to allow them to once again experience the joy and excitement of flying.