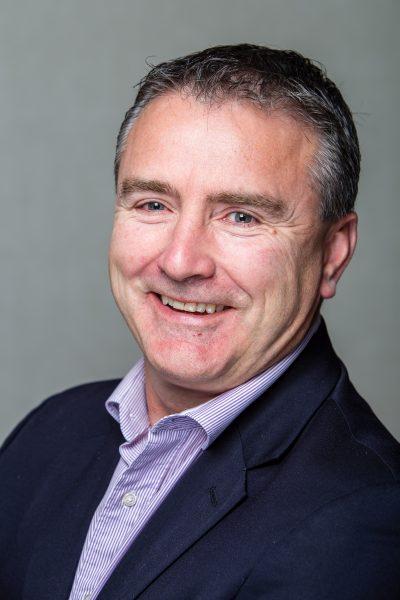 As the International Air Transport Association (IATA) gets a step closer to the full release of its digital travel pass, FTE spoke to Senior Vice President, Airport Passenger Cargo and Security Nick Careen to find out more about the latest stages of the development of the solution and how digital health passports are shaping the future of biometric identification at airports.
The IATA Travel Pass was launched in December 2020 to provide a platform for travellers to store their verified COVID-19 test and vaccine results in a secure place and link them to their digital identity. The app has received a phenomenal response so far with more than 27 airlines worldwide announcing trials from the likes of Emirates, Etihad, International Airlines Group (IAG), Air New Zealand, Korean Air and many more. Meanwhile, Singapore has become the first country to accept the use of the solution as a valid form of COVID-19 status certification for entry into the country, following successful trials by Singapore Airlines.
Commenting on the progress of the app, Careen told FTE: "We're weeks away from something that will work, it'd be scalable, built on security by design with decentralised technology using blockchain and using the latest digital travel credentials and W3C (World Wide Web Consortium) standards. It's ground-breaking stuff. We're not the only ones but we're doing it in a way that will enable traffic, allow for self-service to happen, and allow for people to download the app through existing airline apps."
As FTE has previously reported, a number of other solutions have entered the digital health passport space in the past few months from various suppliers, including AOKpass, CommonPass, Daon's VeriFLY, CLEAR Health Pass and IBM Digital Health Pass, just to name a few. Despite the growing competition, IATA is clear that its aim is not to dominate the market, but to make sure that standards are established to create a secure and interoperable solution. "What's lost in all this, and what's important to understand is that IATA's goal is not to be the only player in this space, we just want everybody to follow a certain set of principles, such as open API, open architecture, security by design. And in the end airlines will choose what's best for them."
He added: "A lot of companies are waiting to capitalise on the re-opening of borders, but we need to do the right thing and open properly in a uniform way and take into considerations people who can't download an app and who won't download an app."
IATA's solution, and other similar apps, however, largely depend on governments to establish a trusted framework for digital health passports, which will likely take a long time to put in place. Until then, there is a risk that travel will become more fragmented and airports will find it difficult to process passengers quickly and efficiently enough once international travel resumes. "Governments have to indicate what they need to allow people to travel and that's what needs to happen, but we're not there yet. It's lost on people that if we don't have a process in place, we won't be able to restart travel. It just won't be sustainable."
The ultimate goal – digital travel credentials
Beyond COVID-19, Careen highlights that the digital travel credentials technology could have a longer-term potential to boost the development of biometrics and touchless processes. IATA has been developing digital identification for travel as part of its One ID transformational programme for several years now, and the IATA Travel Pass uses the principles of One ID. For the passenger, this means that the IATA Travel Pass will also unlock the potential for convenient contactless travel processes from check-in to boarding. According to IATA's vision, while the need for COVID-19 information verification may eventually disappear, the IATA Travel Pass will remain as a step forward in the implementation of contactless travel.
"We built the digital travel credentials on the One ID concept," says Careen. "We have been talking about this concept for the past five years. The aviation industry was the only one looking into biometrics and we were all under the agreement that this is the way to go, however, governments didn't want to accept it. Now, everybody wants digital credentials to be the next big thing, but again we're probably the only ones ready to be the testbed for this. And the health piece is what opens the door to getting to a place where biometrics are widely used. We could just use the digital credentials throughout the travel ecosystem from one airline to the next and from one airport to the other. And we're now a lot closer to achieving this vision than we were ever before."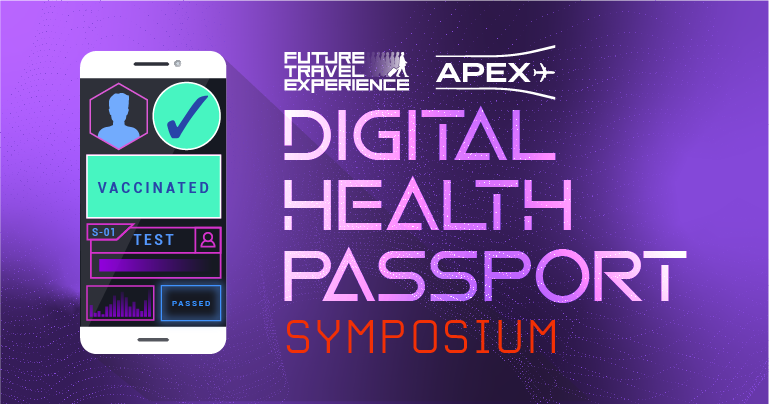 Indeed, digital health passports are likely to play a crucial role in the future, not just to unlock international travel but also to help return people to offices, concerts, sports events, inside dining and universities. However, there are big challenges around standards, interoperability and privacy, and questions still remain as to how they can be deployed effectively by air transport stakeholders to help rebuild public confidence in travel and provide many other benefits along the way. At the upcoming FTE APEX Virtual Expo (25-26 May), FTE is staging a dedicated Digital Health Passports Symposium to bring together key players in this space from IATA, Lufthansa, The Commons Project Foundation, and many more, to share the key lessons learned so far, and to look into how the industry can work together to establish a new digital identity for travel in the long-term.