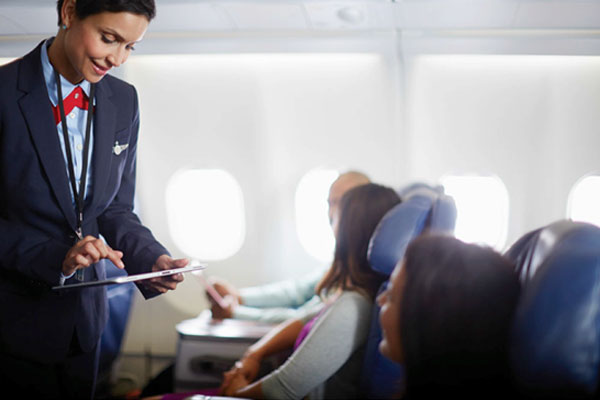 Considering the relatively slow pace of change experienced in the onboard sector over the last two decades, the continued empowerment of passengers and cabin crew through mobile technology is causing something of a revolution within the industry.
Passengers who were previously cut off from their everyday lives for the duration of their flight can now stay in touch with friends, family and colleagues on the ground thanks to in-flight connectivity services. In some instances, they don't have to worry about missing their favourite television programme thanks to the introduction of live in-flight TV. And, perhaps most importantly, due to the empowerment of cabin crew through electronic devices, some even have the luxury of being treated as an individual guest during their time in the sky, rather than merely being seen as one of many passengers who simply share a goal of getting safely from A from B.
It is this final point that Matt Muta, Global Hospitality and Travel Managing Director at Microsoft, says is going to have a "massive impact" on the in-flight passenger experience in the coming months and years.
"Mobile technology has really opened up a tremendous opportunity to engage with the passenger," Muta told FTE. "That engagement is offering a more personal, contextual experience. There are multiple things we see happening, but mobile is causing a transformation in the way airlines are dealing with their passengers.
"For so long, the passenger experience has been about standing in a line, waiting, sitting on a plane and just becoming a seat number. Passengers have put up with this because it's what they've been used to. However, now we see a transformation. Passengers are thinking 'What if I didn't have to stand in a line? What if there were no more counters? Why can't people engage more personally with me about my flight and my experience?' This has created huge potential for customer satisfaction. Now it's about using cellular devices and giving crew the power to communicate and execute, and this is an overwhelming theme that we have seen with all of our airline clients."
Understanding passenger needs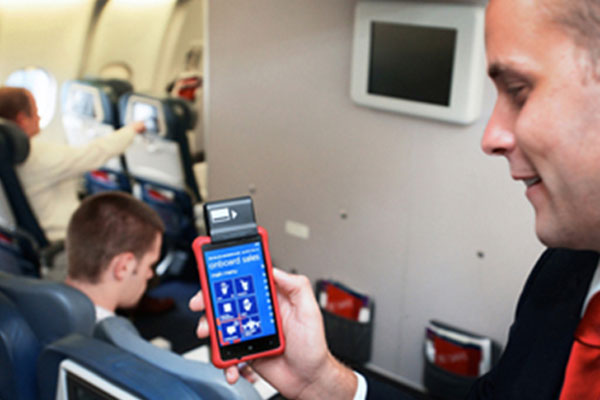 Among these clients is Delta Air Lines, which provides one of the best examples of how mobile technology can be leveraged to empower flight attendants. In August this year, more than 19,000 Delta flight attendants were equipped with Windows Phone 8-based handheld devices that enable them to offer seat upgrades onboard and credit card processing for in-flight purchases.
Among other airlines to have equipped their crew with tablets are Emirates, British Airways, Iberia, KLM and EVA Air, and Muta explained that these developments are exactly what the industry needs to embrace in order to positively transform the in-flight experience.
He said: "This allows you to have a meaningful conversation with the passenger. They don't need to say 'this is my name and this is my seat number'. Such is the potential, the cabin crew might even know the state of your last engagement, so will know about your experience in the airport, or your experience on your last flight. It also gives airlines the ability to understand more about their high value customers and what their expectations and preferences are".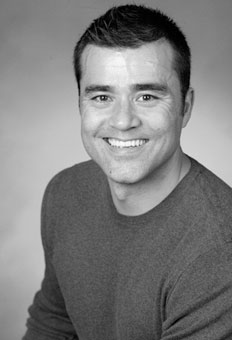 Protecting the passenger from disruption
As FTE recently reported in an interview with Gatwick Airport, Amadeus and PhoCusWright, looking after passengers during times of disruption is another aspect that airlines – as well as airports – need to improve on, and Muta explained that crew empowerment can have a significant impact in this area too.
"If a flight is delayed, we know there will be a large number of passengers on that flight who are going to miss connections and today not a lot happens, even though the individuals affected are concerned about what they're going to do," he explained.
"Imagine an environment where the delay is happening but every passenger is being notified immediately. The cabin crew can say to the passenger 'you've been rebooked onto this flight, you'll be staying in this hotel tonight and this is your confirmation code'. Imagine the difference that can make if it's taken right to the back of the plane."
According to Muta, to make this a common feature rather than an anomaly among airlines, three core principles must be embraced: guest engagement, staff enablement and operational efficiency. "It's important to have optimal passenger experience and staff need to be empowered to enable that," he said.
Passengers dictating the onboard revolution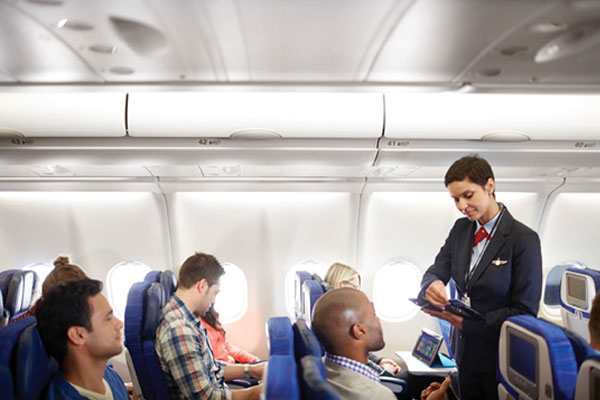 While Muta's vision of an empowered crew driving a vastly enhanced passenger experience may sound almost utopian, the good news is that it is already happening, as is shown by projects by the likes of Delta, British Airways and Iberia. However, in keeping with the theme of revolution, leadership needs to come from somewhere and to paraphrase a key statement from the FTE Think Tank, if travel industry stakeholders do not embrace change and innovation to redefine the passenger experience, technology giants will do it instead.
So, does Microsoft want to be the company that leads the in-flight passenger experience revolution? According to Muta, the answer is 'no', as the passengers should lead the revolution themselves.
He said: "The benefit here is that the consumer is dictating an expectation of technology and we're all looking at the behaviour patterns of the passengers. There is no onus on either/or; the driving factor is the passengers themselves. We're dealing with many of these service industries and we're looking at how travellers are engaging with airlines, hotels, rail companies and so on. We have to look at what is working and what makes sense for the airlines to take on. What we have to do is leverage consistency across the whole journey."
And it is this consistency that must be at the very heart of the future onboard experience. Regardless of who takes the lead on delivering an enhanced experience, the passenger will only benefit once they can rest assured that they will be treated as an individual and as a guest irrespective of which airline they are flying with.