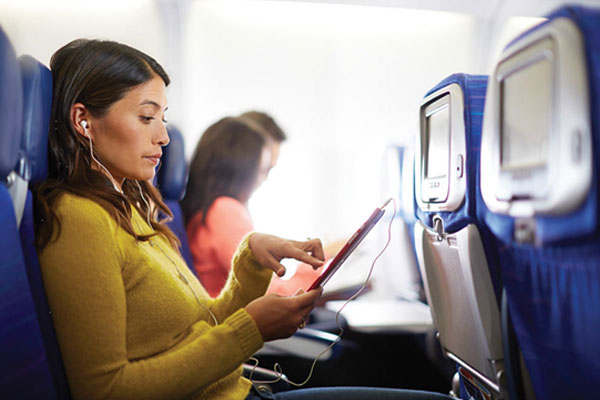 Lufthansa Systems' BoardConnect wireless infotainment system is now available as an app, allowing passengers to watch movies, order food, shop and find out destination information using their own Windows 8 device in-flight.
The app can be customised for individual airlines, meaning they can offer their own branded version of the innovative service to their passengers.
The development comes three months after Matt Muta, Microsoft's Global Hospitality and Travel Managing Director, told FTE that "mobile is causing a transformation in the way airlines are dealing with their passengers".
Referring to the new app, Lufthansa Systems' Norbert Muller, Senior Vice President of BoardConnect, said: "We are making BoardConnect available on Windows 8 to give passengers even more choices to use the platform. This makes it easy for airlines to give their passengers a superior in-flight entertainment experience that allows them to watch a wide range of movies, look at flight information and shop, all from their seat."
Susan Hauser, Corporate Vice President, Enterprise & Partner Group, Microsoft, added: "Airlines recognise that technological advances are a way to rise above the competition and be seen as innovators in the industry. We are excited to work with our partners to create a powerful set of devices and services that will help airlines be more efficient and productive, and allow them to give their passengers a much better flying experience."
Lufthansa Systems has also confirmed that its mCabin product, which provides airline crew with detailed passenger information while they are onboard, will soon be available on Windows 8 devices. Microsoft has already worked with Delta Air Lines to equip 19,000 members of cabin crew with Windows Phone 8 handheld devices.