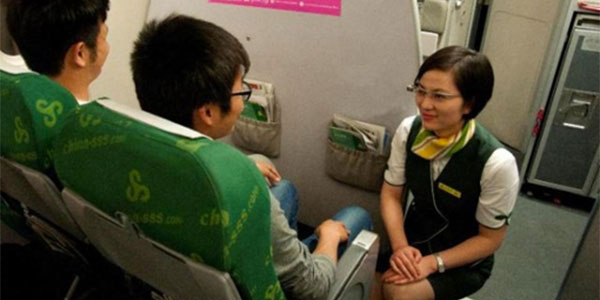 "Wearable technology is here to stay." That was the message Dan Cui, Vice President Business Development at Vuzix Corporation, gave to FTE when we caught up with him recently. It may not be too surprising to hear a company that specialises in wearable technology and video eyewear to endorse its long-term prospects, but as support continues to build in favour of this viewpoint, the ramifications for airlines and their passengers could be huge.
We've already seen a lot of activity surrounding wearable technology on the ground – Virgin Atlantic will "productionise" Google Glass following a successful trial, Iberia is one of a handful of airlines to have developed smartwatch boarding passes and Japan Airlines has also trialled the technology at the departure gate. Now, the full potential of wearables onboard the aircraft is starting to become clearer.
In June, Spring Airlines became the first carrier to equip flight attendants with Google Glass to trial if and how the product can improve customer service, and Iberia used the same technology to record and stream video of Spain's national football team onboard the aircraft en-route to the FIFA World Cup in Brazil.
'Smartglasses could become an essential part of the traveller's carry-on'

While both examples may still have a touch of "novelty" about them, Cui, who will take part in the Wearable Technology Forum at FTE Global 2014, is in little doubt that wearable technology can play a big role in improving the onboard experience. "The passenger experience can be enhanced in many ways," he told FTE. "Smartglasses could become an essential part of the traveller's carry-on. IFE (in-flight entertainment) systems could easily stream content to passengers without the need for expensive and heavy in-seat displays." With Vuzix's Wrap 1200DX video eyewear, for example, users can view 2D and 3D video via the headset from virtually any HDMI-compliant device.
Cui continued: "Cabin crew could send private or group messages in multiple languages directly to passengers wearing smartglasses. Food selections, passenger requests or medical info could also be sent directly to the cabin crew." Live flight information, updates on delays, re-routes and bookings could also be communicated via smartglasses "without the need for laptops and other bulky computing devices".
A number of other opportunities are also offered by wearables, and Cui revealed that he knows of as yet unnamed airlines that are interested in reviewing the technology for "maintenance, repairs and over-the-shoulder coaching", while aircraft manufacturers and suppliers could also make use of the technology in areas such as production, quality assurance, safety, warehousing and logistics.
Smartglasses – flight attendants to lead the way, but passenger use is feasible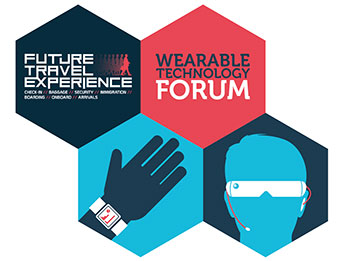 On the ground, most of the breakthroughs to date have been made in the enterprise space, with airline and airport employees, rather than travellers themselves, using the technology, and this trend looks likely to continue in the onboard sector in the near term.
Cui stated that "for now, enterprise will lead the way", and Jim Peters, Chief Technology Officer at SITA, who will also take part in the Wearable Technology Forum at FTE Global 2014, told FTE that exploring the use of wearable technology in-flight is very much on the company's radar.
While enterprise solutions look most likely to emerge in the near term, Peters explained that use of smartglasses by passengers is "technically feasible". "To hook them up to the onboard Wi-Fi service…they would have to login using their phone first, then the Google Glass would use Bluetooth to the phone to access the Internet in-flight," he explained.
He did, however, add that Google Glass is best for hands-free use cases, "which is not really so applicable to passengers sitting in their seats, in my opinion, unless they need to check to latest sport scores while having their meal!"
Cui, however, feels that consumers will "eventually adopt" smartglasses more commonly "once the fit and form factor becomes something that doesn't make them look 'geeky'," and this trend could well be reflected among travellers.
"Additionally," he said, "consumers will need a killer app that will make them feel the need to use the product to perform useful activities." He added: "Vuzix is working on wearable smart devices that will look just like normal glasses or sunglasses so the form factor will appeal to the average person. At the same time, applications are starting to appear that will also provide consumers with reason to use and possibly replace the cell phone as their primary communications device."
Wearable technology may still be in its relative infancy, but the potential it offers as both an enterprise and consumer device that can help to enhance the in-flight passenger experience is clear. As Vuzix's Cui said, the opportunities "are only limited by your imagination".