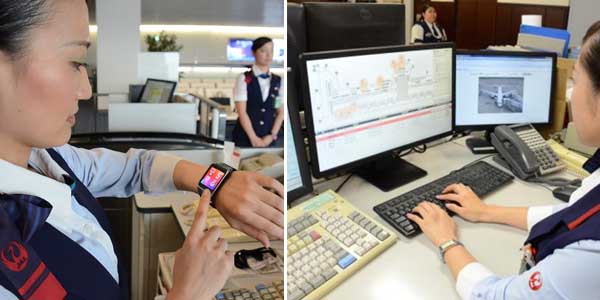 Japan Airlines has announced that it will install iBeacons and equip staff with smartwatches to trial what impact the new technologies can have on the passenger experience at Tokyo Haneda Airport's Domestic Terminal 1.
iBeacons – which use Bluetooth Low Energy (BLE) and geofencing to trigger the display of location-relevant information on nearby devices – will be installed at each boarding gate in the terminal, and they will be used to pinpoint the location of the airline's boarding gate staff via their electronic devices. Each member of staff will also be wearing a smartwatch, allowing JAL's control desk to assign tasks to specific team members depending on their exact location.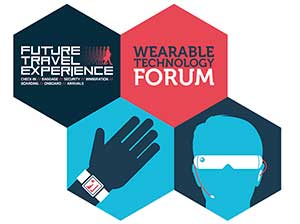 Among the smartwatches being used in the trial will be Samsung's Galaxy Gear 2, but other devices, including the Android-based LG G Watch, will also be used. Japan Airlines is working with Nomura Research Institute (NRI), which has developed the tracking system that allows the airline to pinpoint the exact location of agents.
While Japan Airlines is not the first carrier to trial iBeacons, it is the first to use the technology to track members of staff. American Airlines, easyJet and Virgin Atlantic, all of which have recently announced significant iBeacon implementations, have all opted to use the technology to interact directly with passengers. The latter has, however, equipped agents in its Upper Class Wing at London Heathrow Airport with smartwatches and Google Glass to help personalise staff interactions with customers.
Both American Airlines and Virgin Atlantic will share their respective experiences of working with iBeacons and wearable technology in the 'On the Ground' conference at FTE Global 2014, which will take place in Las Vegas from 24-26 September 2014.