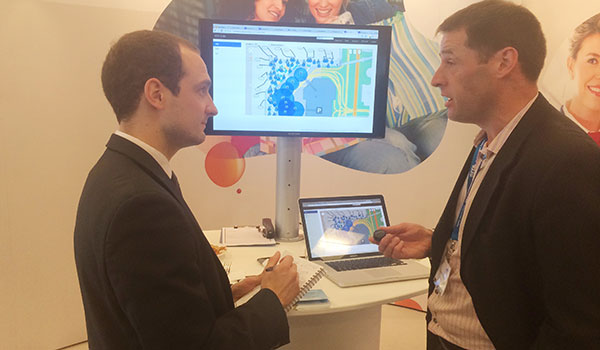 American Airlines has announced the industry's largest deployment of iBeacons, launching a six-month pilot at Dallas/Fort Worth International Airport, as a precursor to a permanent implementation. American Airlines also becomes the first airline to use the new SITA Common-use Beacon Registry, which was launched this week.
The installation of the devices, which use Bluetooth Low Energy (BLE) and geofencing to trigger the display of location-relevant information on passengers' devices, is primarily being undertaken to improve wayfinding in the terminal. iBeacons can also be used to show walking times to gates, provide lounge access and inform passengers in real-time of boarding updates.
Selected users of the American Airlines app will trial an updated version of the app, which will be synchronised with the iBeacons, therefore enabling them to automatically receive information and directions to their gate via their iPhone or iPad when they are in the terminal. If passengers don't already have the app installed, they will receive an automatic prompt to download it when they arrive at DFW Airport Terminal D.
Phillip Easter, Director Mobile Apps and Wearables at American Airlines, explained that the iBeacons will make it easier for passengers to find their way around what can sometimes be a confusing terminal. "65% of our passengers at DFW arrive at the gate early" because they are often "nervous" about whether they are at the right gate. "They're sitting their early, so with iBeacon technology I can tell them what's around them. This will make it easier, it will be less hassle, less stress and allow customers to explore," he continued. "With beacon technology, I can tell you you're at the right gate or the wrong gate, and how much time it'll take you to get to the right gate."
Beacon common use registry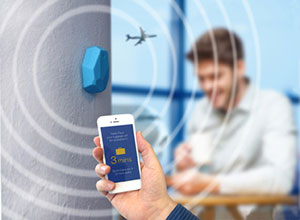 Easter also explained the relevance of the decision to use SITA's new common use registry. "Using SITA's registry will enable us to provide the same great user experience to our passengers using our app in airports not just in North America, but across our global route network. Beacons provide a fantastic opportunity to improve the passenger experience, but to do so they must be consistently deployed at all airports."
Referring to the launch of the Common-use Beacon Registry, Jim Peters, Chief Technology Officer, SITA, explained that experience of working with American Airlines at DFW and San Francisco International Airport, as well as Virgin Atlantic at London Heathrow and other airlines at Shanghai Hongqiao and Copenhagen Airport, highlighted the need for a common industry approach.
"We have launched the SITA Common-use Beacon Registry to give the industry a single point of contact for common use beacons deployed at any airport around the world," he said. "With it, airports can control and share the meta-data – the exact location including information on gates, terminals, etc – with airlines and other partners, and allow passengers to receive accurate and relevant information."