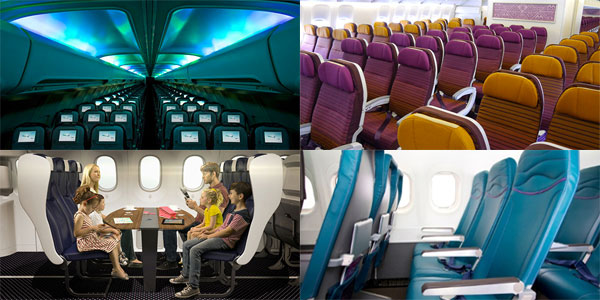 Being a first-mover has historically been seen as a key tool in winning the battle for customer loyalty in the air. In 1989 Virgin Atlantic became the first airline to offer passengers personal in-flight entertainment (IFE) screens, and six years later British Airways introduced the world's first fully flatbed seats in business class. More recently, in 2009 Virgin America announced that it had become the first carrier to offer fleet-wide Wi-Fi, then four years ago Air New Zealand brought lie-flat seats to economy class passengers for the first time. The list goes on, but the common theme is that these developments gave the airlines in question a real USP, and passengers something to get excited about.
Now, however, with lie-flat premium seats, in-flight connectivity and personal IFE becoming the norm rather than the exception, airlines have to search for alternative ways to differentiate their offer in an intense marketplace, and novel cabin features have emerged as an effective tool.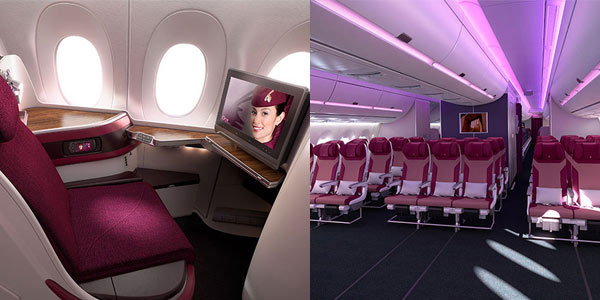 Speaking to FTE, Ingo Wuggetzer, Vice President of Cabin Marketing, Innovation & Design at Airbus, aptly highlighted the appeal of creating a unique onboard environment. "One of the only differentiators for an airline today is the cabin," he said. "It can be about branding, but it's also about the services they offer; they have to differentiate the cabin.
"Frequency of flights, performance of the aircraft, things like that, the passenger does not realise, so they need to have a unique product. So we (Airbus) have to understand that and enable that in a more efficient way." The "platform-based" approach applied to the cabin of the A350, which entered service in January with Qatar Airways and offers more flexibility to airlines, shows how Airbus is reacting to this trend, he suggested.
Destination-inspired design
Examples of how carriers are using innovative cabin design to grab the attention of flyers are apparent across the industry. Although Thomson Airways views its in-flight connectivity decisions for its 737 MAX fleet as the most "critical" it faces at present, it is the mock-up of Family Booths with facing seats that has grabbed most headlines.
Just last month, we reported on Icelandair's introduction of the 757 Hekla Aurora, which offers passengers a unique onboard experience thanks to the in-flight Northern Lights display. Elsewhere, Hawaiian Airlines is retrofitting its Boeing 717 fleet, and inspiration has been taken from the islands the aircraft serves to create something more unique for passengers. According to the carrier: "The refreshed interior colour palette connects travellers with the elements of the islands through earth tones, a deep aqua seat, and accents of fuchsia and sky blue."
Thai Airways provides another example. The carrier's latest business and economy class upgrades include a focus on Thai culture and traditions, with Thai teak wood, silk foil, rattan and bespoke artwork all used to ensure the cabin reflects the airline's heritage. For all the talk of new airports reflecting the destinations they serve, airlines are equally placing an emphasis on ensuring this is achieved in-flight, too.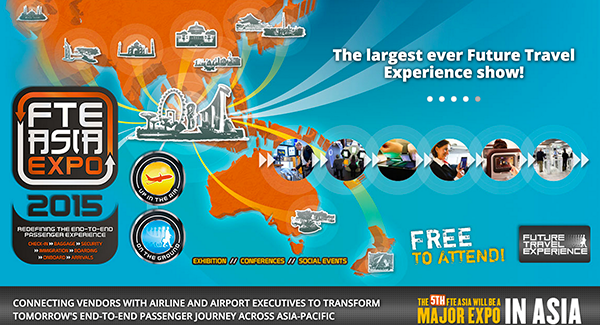 The importance of cabin ambience is also prevalent among low-cost carriers, even Ryanair, whose over-the-top use of bright yellow in the cabin had become engrained in its identity. It was certainly a point of differentiation, but not one that was universally liked, so the carrier is now toning things down, but says it has no plans to become "boring".
The airline has 183 Boeing 737 NG and 200 737 MAX 200 aircraft on order, and they will feature Boeing Sky Interior lighting and images of beaches and blue skies on the walls, in place of the garish yellow and blue. "We are using an in-house designer, of course, because we are still low-cost," Kenny Jacobs, Ryanair's Chief Marketing Officer, stated.
Concierge-style customer service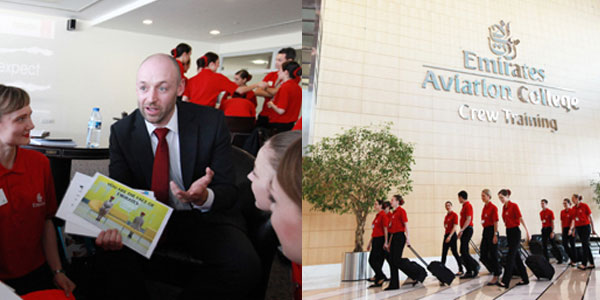 The level of service on offer in the cabin is also an important part of airlines' attempts to differentiate their in-flight offer. It's no surprise that Middle East-based carriers are leading the investments in the new generation of cabin crew. Etihad Airways, for example, sent its new "flying butlers" – in-flight concierges who serve customers in the high-end 'Residence by Etihad' – to the luxury five-star The Savoy Hotel in London to complete a bespoke training course.
Another of the Gulf carriers, Emirates, invested more than AED70 million (US$19 million) in its Emirates Aviation College in 2014 alone. "The depth and diversity of our training operations is fundamental to the great service that we offer on Emirates, and it is something that we will always invest in," said Catherine Baird, the carrier's Senior Vice President Cabin Crew Training. "2014 has been a busy year for the Cabin Crew Training team and it reflects the exponential growth of Emirates. We finished the year with a team of nearly 20,000 cabin crew."
It goes without saying that investment in the next generation of IFE, connectivity and seating solutions is vital for any airline to keep pace with the competition, but what has become just as apparent is that investing in the so-called "softer" side of the business – cabin design and customer service, for instance – is just as important.
The actual travel process is now widely viewed as part of the overall experience, not just a necessary part of getting from one destination to another, which means comfort, customer service, and a relaxing and unique environment all have a vital role to play in the battle for customer loyalty.