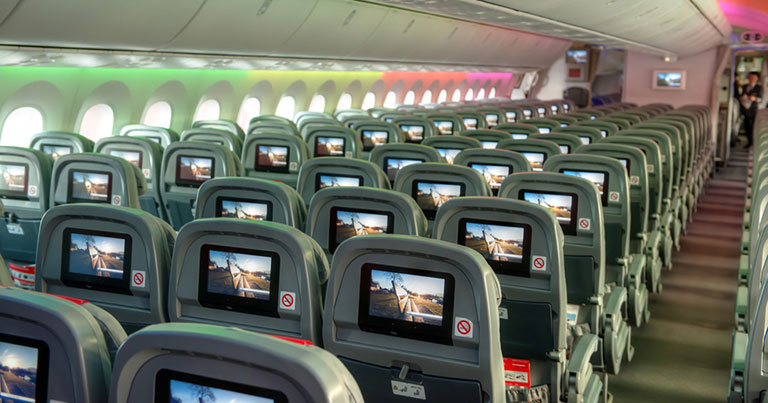 As the needs and demands of passengers continue to change, airlines are constantly adapting their in-flight entertainment (IFE) systems to ensure they stay relevant. While it is widely accepted that embedded IFE screens are here to stay – at least on long-haul services operated by legacy carriers – the likes of Norwegian Air Shuttle and Lufthansa, in addition to a number of North America-based carrier, now offer live TV to complement stored content.
Many others, including the likes of XL Airways, Iberia Express, Estonian Air and Transavia, offer portable, scalable IFE solutions, giving passengers the ability to stream content directly to their portable electronic devices (PEDs). The increase in popularity of 'binge watching' and the increasing number of PEDs being brought on board – a trend known in the industry as 'Bring Your Own Device' (BYOD) – are shaping airlines' IFE strategies now and impacting how they will look in the future.
Take Norwegian Air Shuttle, for instance. The low-cost carrier was the first airline in Europe to offer live TV in-flight, and the company's Chief Commercial Officer, Thomas Ramdahl, told FTE the reception from passengers has been "fantastic". He added: "This is just the beginning of an improved in-flight experience as it certainly unlocks the potential for more content choices that suit our passengers best."
Lufthansa offers live TV as well with the Sport24 channel, which broadcast the German national football matches during the European Championships this summer. The airline's Product Manager of Inflight Entertainment & Connectivity, Tim Obmann, explained that passengers "really enjoyed that service", especially those who "really thought about re-booking their flight in case we wouldn't have been able to broadcast that". He added: "But we were (broadcasting it) and that was really good to see, that people were really happy about this service."
Canadian carrier WestJet began installing live TV in 2004 and Robert Palmer recalled: "It blew people away, the ability to be able to watch live television while you're on an aircraft." The carrier changed service provider two years ago, teaming up with Panasonic Avionics to solve reliability issues, while it also introduced a much larger selection of content for passengers. In addition, the airline offers its WestJet Connect IFE system as part of its mobile app.
This was introduced after market research undertaken by the airline found that 80% of passengers had been bringing their own devices on board for the last several years. The app brings live streaming of BBC, CNBC and CNN along with movies and TV programmes. Palmer added that the reception has been "tremendous" and "people enjoy being able to watch our system on their own devices".
Changing passenger demands
Qatar Airways' Oryx One IFE system is already widely recognised as one of the most advanced in the industry but despite this, the airline's Senior Vice President of Customer Experience, Rossen Dimitrov, told FTE that Qatar Airways continues to make improvements. This is partly to cater for the increasing number of passengers who want to watch a whole series in one sitting.
He said: "Oryx One is constantly evolving based in part from feedback from our passengers, but also as a result of innovative and bespoke content packages we have created. We recognise the rise in binge watching entire seasons of television shows, so we increased our selection of box sets, for example."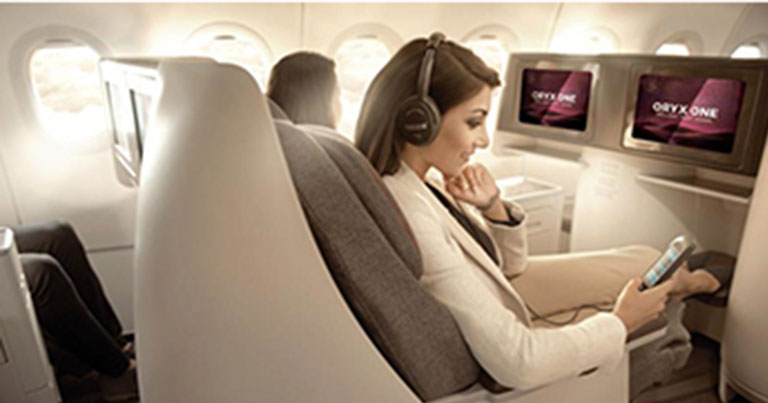 Dimitrov, who will speak at FTE Global 2016 (7-9 September, Las Vegas), also explained that passengers now expect a similar experience to what they have on the ground in terms of IFE content. This ties in with Gogo's Ash ElDifrawi's thoughts on in-flight Wi-Fi. Dimitrov said the rise of on-demand content on the ground means passengers now expect the same from airlines: "Expectations from passengers are changing daily. Technology and instant entertainment play a big role in their lives these days.
"With services such as Netflix and Amazon becoming the norm in terms of media consumption, it is imperative for airlines to offer a similar experience on board. People want more choice, and binge watching – having a full season, or even better, all seasons, of a popular TV series available – is now an expectation."
The future of IFE
There are a number of interesting new systems being trialled at the moment – for example, Gogo is facilitating a Netflix streaming service on Aeromexico aircraft, which again accommodates the rise of binge watching. Obmann said Lufthansa in particular is looking into these services but it is still under investigation. He did say, though, that in terms of the future of IFE, he expects there to be a way in the future for travellers to 'pair' their PED with the seatback monitor, to create a dual-screen viewing experience.
He said: "One big thing for the in-flight entertainment is that we feel that more and more passengers bring their personal devices into the plane. That's nothing new but we're now trying to make them connect or pair their personal device to the IFE screen.
"So people in the future will be able to connect their smartphone or their smart device to the screen and interact with the IFE screen. So (they will be able to) watch some things on their phone while watching a movie on the big screen on the seatback. That's definitely something that will happen in the future."
This is something that JetBlue is already planning – we reported last month how the airline's new IFE experience on its A320s will allow passengers to connect their devices to the seatback screens using NFC. Singapore Airlines also offers a dual-screen experience via its Companion App.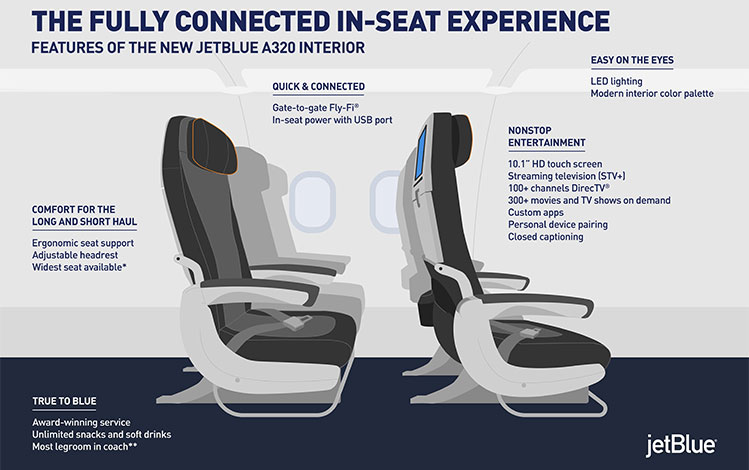 Dimitrov said Qatar Airways is "closely monitoring" the consumption behaviour of its passengers. The carrier has seen the increase in PEDs being brought on board and will continue to evaluate how best to respond to this trend. When asked about the possibility of introducing streaming services, he said: "We have some new and exciting changes coming up soon that will further satisfy our customers' journey, so watch this space."
There are other ideas currently being looked at too, as highlighted by Lufthansa's 'FlyingLab' trial exploring virtual reality IFE content.
IFE is an area that continues to evolve based on the changing habits of travellers, and perhaps the most interesting trend at the moment is in the field of streaming services. In the future, it looks as though more airlines will try to integrate PEDs with seatback monitors, and maybe even explore the full potential of virtual and augmented reality for IFE. Together, all of these changes could contribute to an IFE experience that is totally different to what passengers have been offered before.