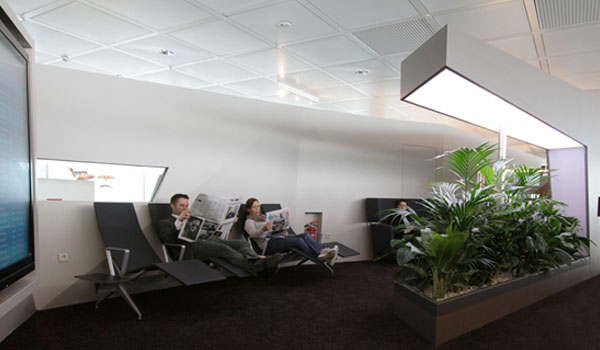 A free-to-access Recreation Area in Munich Airport's Terminal 2 is now open and includes a number of amenities to keep business and leisure passenger occupied ahead of their flight.
The 220sqm facility includes 34 reclining seats and 20 business stations that are equipped with power outlets, so travellers can charge up their laptops, smartphones and tablets. It also includes a number of plants and bespoke lighting to create a relaxing atmosphere, as well as flight information display screens, so passengers can keep an eye on their flight status.
The Recreation Area was jointly developed by T2BG – the Terminal 2 operating company, held jointly by Munich Airport and Lufthansa – in cooperation with furniture manufacturer Vitra and Munich-based design office Studio PS.
Christian Wallner, Managing Director, T2BG, said: "The outstanding range and quality of services in Terminal 2 is a major reason behind the repeated successes of Munich Airport in the World Airport Awards and for being selected Europe's best airport yet again this year."