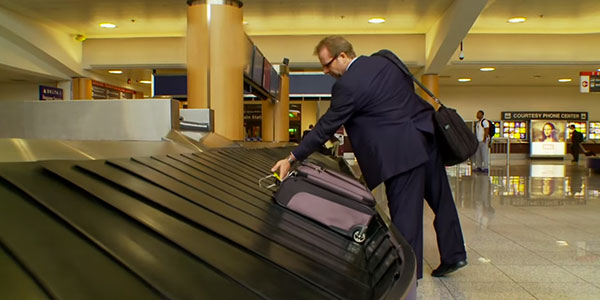 Delta Air Lines has made a new promise that all checked bags on domestic flights will be ready for collection on the baggage carousel within 20 minutes of arrival. The 'Bags on Time' promise applies to SkyMiles frequent flyer members only.
If the carrier fails to deliver a passenger's bag within the 20-minute timeframe, they will be eligible to receive 2,500 bonus miles as compensation.
Any domestic passengers who is also a SkyMiles member and has to wait more than 20 minutes for their bag must fill out an online form to register their claim. The 'Bags on Time' initiative started on 19 February and runs until 31 March 2015.
There are, however, some limitations. According to the smallprint on the Delta website: "Time to baggage claim will be as measured by Delta's baggage tracking system, where available," it states, while lost, mishandled and damaged bags are excluded, and oversize and overweight baggage and special items are not eligible.