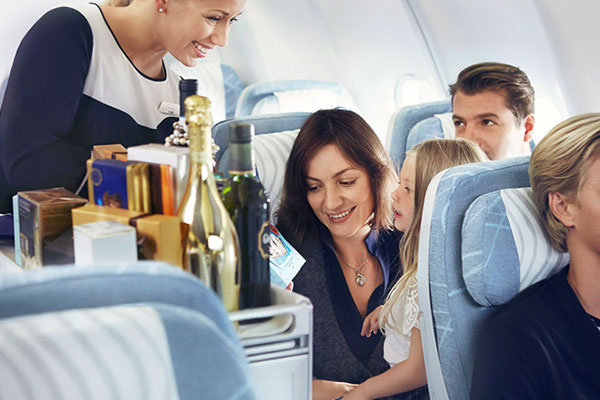 Finnair has teamed up with GuestLogix to roll out an in-flight point-of-sale solution. The deployment of the Android-based solution via the Samsung Tab and GuestLogix certified payment peripheral enables flight attendants to process food and beverage and duty free orders via tablets.
It allows for multiple payment options, including certified MSR (magnetic stripe reader), chip and PIN and contactless card payments, and also provides payment support for various IFE systems, as well as GuestLogix's OnTouch Destination Merchandising platform, which allows travellers to buy destination-based tickets and activities, if the airline wishes to offer the service.
Brett Proud, President & CEO of GuestLogix, said: "Flight attendant-driven sales models that leverage smartphone and tablet retail technology have become increasingly popular, and Finnair is now live with the most robust mobile POS technology available to the global passenger travel industry. We look forward to continuing our relationship with the carrier and to further supporting its evolving retail initiatives."
Proud also referred to the "immense enthusiasm" among carriers to equip their flight attendants with mobile point of sale devices; a trend highlighted by recent investments by the likes of JetBlue, Transavia and China Eastern.
Finnair's investment in the point-of-sale devices comes just weeks after the carrier confirmed that it will invest in onboard Wi-Fi, with the A350 XWB, which enters service in autumn 2015, scheduled to be the airline's first Wi-Fi equipped aircraft.