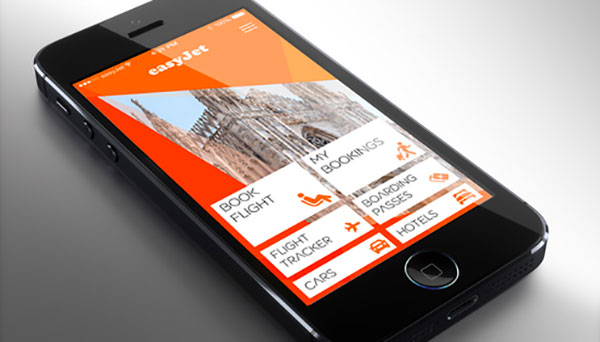 Low-cost carrier easyJet, which already boasts one of the best mobile products in the industry, has launched a new iPhone app to further simplify the travel experience for its customers.
The carrier already offers a number of mobile-based innovations – ranging from mobile passport scanning and live flight tracking to the Mobile Host guide that is currently available at Gatwick Airport – and has now added new functionalities. Among them is a countdown to travel function, and easier access to payment and passport information.
Relevant push notifications are also sent via the app, and bags, sports equipment, seats, hotel and car hire can be added to existing bookings. Destination related imagery is also displayed on the homepage to offer personalised insight into what awaits the passenger at the other end of their flight.
A number of the new features have been introduced based on feedback from App Store reviews of the previous app, emails received from passengers and forums with frequent flyers.
James Millett, Head of Digital, easyJet, said the launch of the new iPhone app is "another important step" in easyJet's strategy to use digital technology to empower passengers and improve the travel experience. "We look forward to hearing what our customers across Europe think and continue to work on a range of exciting innovations," he added.