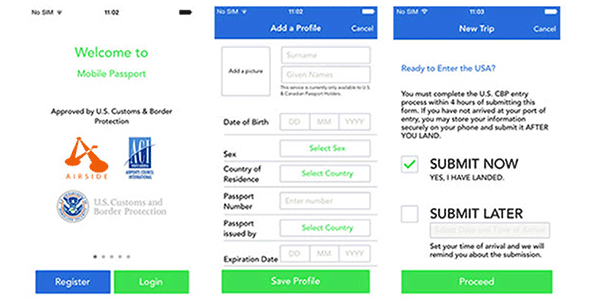 Mobile Passport Control (MPC) is now available to passengers arriving at San Francisco International Airport. The airport becomes the fifth to offer the service, joining Seattle-Tacoma, Chicago O'Hare, Hartsfield-Jackson Atlanta and Miami international airports.
The FTE Award-winning U.S. Customs and Border Protection (CBP) MPC app allows passengers to submit their customs declaration via their mobile device. They then receive an encrypted QR code to present along with their passport to a CBP officer, who can complete the customs and immigration process.
The service, which helps to reduce queuing times, can be used by US citizens with a valid US passport and Canadian citizens with a valid Canadian passport and B1 or B2 visa status.
San Francisco International Airport Director John L. Martin said: "As international traffic grows at SFO, we continue to seek innovative ways to expedite the arrival process for our international travellers. With the expansion of Mobile Passport Control to SFO, our customers now have an efficient new option that allows them to bypass a traditional queue."
Assistant Commissioner for Office of Field Operations Todd C. Owen added: "With the continued expansion of MPC, CBP is following through with our commitment to improving the international arrivals experience for travellers. CBP remains committed to making a traveller's entry into the United States as secure, paperless, and efficient as possible."