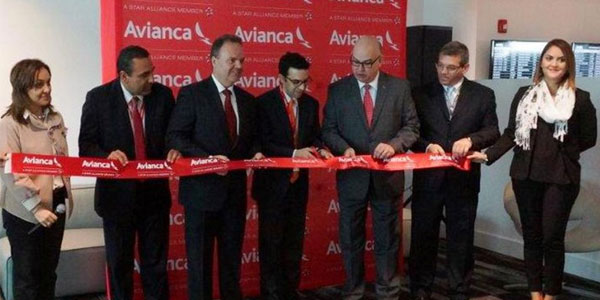 Colombian flag carrier Avianca has opened its new VIP Lounge at Miami International Airport (MIA), which provides a number of high-end and convenient services for premium travellers.
The new lounge, located in MIA's South Terminal includes a business centre with private workstations, internet access, power outlets, flat screen TVs and even a play area for younger visitors to the facility. Passengers can also make use of shower facilities while they wait for their flight.
Of course, the lounge also includes all of the standard amenities you would expect to find in a premium airline lounge, including an array of food and beverages, newspapers and magazines, and a local phone service.
The 5,618 square foot lounge is open to LifeMiles Gold and Diamond Elite Program members, Star Alliance Gold Status Holders and Priority Pass members. Avianca's business class passengers also have access to the lounge.
"We applaud Avianca's decision to open its newest VIP lounge at MIA," said Miami-Dade Aviation Director Emilio T. González. "As one of our 10 busiest carriers, Avianca carries hundreds of thousands of travellers between Latin America and Miami annually, and we are proud to help them open this spacious new lounge for our shared customers."