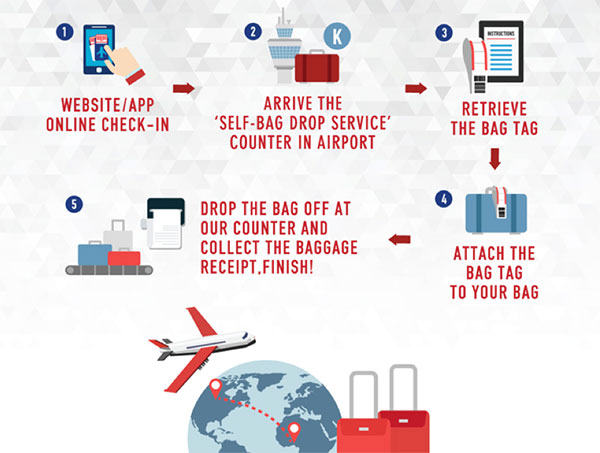 Hong Kong Airlines has revealed that it will launch self-service bag drop at Hong Kong International Airport (HKIA). A total of six self bag drop machines will be installed at the hub airport.
Initially, the service will only be available to passengers travelling with one piece of checked luggage, but it will be extended to those travelling with multiple bags after the full launch.
Staff will be on hand to provide assistance to passengers who decide to make use of the new self-service bag drop option and the airline is taking a novel approach to help promote usage by presenting those who use the do-it-yourself bag drop system with a gift as a token of gratitude for their support of the initiative.
Passengers with overweight or oversized bags will not be able to make use of the new self bag drop system.