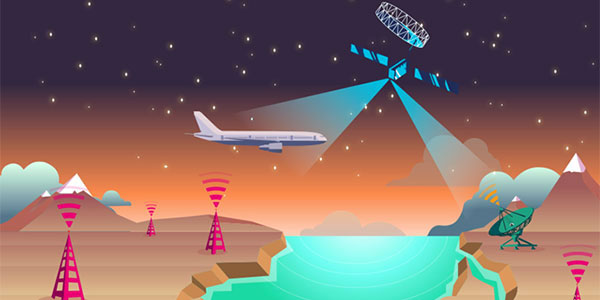 European-based travellers have faced a patient wait for in-flight connectivity to gain traction among the region's airlines – largely because the carriers have been waiting for technology to catch up with demand – but they are now starting to invest more readily, and the impact on the customer experience will be palpable.
While Norwegian Air Shuttle started the rollout of free in-flight Wi-Fi back in 2011, and Lufthansa has offered connectivity on select long-haul services for more than half a decade, the emergence of new, high-quality connectivity services has encouraged more airlines to take the plunge in recent months.
For International Airlines Group (IAG), patience seems to have paid off. Having refused to make an early move in the onboard connectivity space, the Group, which includes British Airways, Aer Lingus, Iberia and Vueling, has just announced that it has opted to invest in Gogo's 2Ku technology. In total, 118 British Airways, four Aer Lingus and up to 15 Iberia aircraft will be fitted with 2Ku. Up until this month, Virgin Atlantic was the only European carrier to have announced an investment in the 2Ku solution.
Elsewhere, Lufthansa is continuing to take a leadership role. Having committed to Inmarsat's Ka-band Global Xpress (GX) service to bring connectivity to short- and medium-haul services, it has also signed up to a flight trial programme of the new Inmarsat/Deutsche Telekom European Aviation Network S-band hybrid satellite/ATG connectivity network, starting in 2017. Carsten Spohr, Lufthansa's Chairman and CEO, aptly highlighted the thinking behind the carrier's determination to be seen as a connectivity pioneer in Europe. "We continue to strive for excellence when it comes to our passengers' flying experience," he said, "and the provision of reliable, consistent broadband connectivity aboard our planes, which will match that of high-speed home broadband in terms of speed and quality, is of extreme importance to us."
The wider benefits of onboard connectivity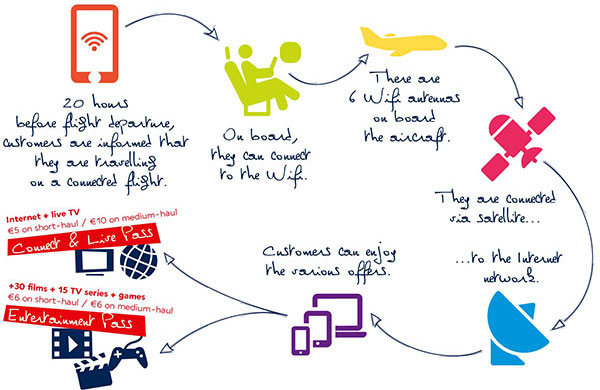 Another of the major European airline groups, Air France-KLM, is equally active. A tie-up with Orange has seen in-flight connectivity trialled on two Air France Airbus A320s, the AirFi solution has been trialled on two KLM 737-800s, while KLM's Boeing 787 Dreamliners and a Boeing 777-300 aircraft already carry in-flight Wi-Fi.
Speaking at FTE Europe in Amsterdam last month, Peter Verheijde, Air France-KLM's Head of Research and Development In-flight Entertainment and Connectivity, explained that although the airline group has different ambitions and motivations for its long-haul and short/medium-haul services, full connectivity is being pursued for the entire fleet. While onboard connectivity brings about a number of passenger experience benefits – including the ability to browse the internet and stream content including live TV to personal electronic devices – Verheijde stated that the Group's investment will ultimately have much more wide-reaching benefits. For instance, the connected cabin, he said, empowers crew to undertake real-time service recovery in-flight and provide a more personalised level of service to customers. In-flight connectivity also creates a big retail opportunity, he explained, with passengers able to browse and purchase items on their own devices while flying.
This is a benefit that IAG has also recognised. Upon the announcement of its decision to invest in the 2Ku connectivity service, it stated in a release: "In the future, inflight Wi-Fi will also transform the duty free experience allowing travellers to order from their phones and tablets and arrange for items purchased onboard to be delivered to their homes."
And this point is crucial. While passenger demands and technology improvements are almost "forcing" major European carriers to invest in in-flight connectivity, more effective business cases built on new revenue creation opportunities are also proving to be highly convincing factors.
LCCs and connectivity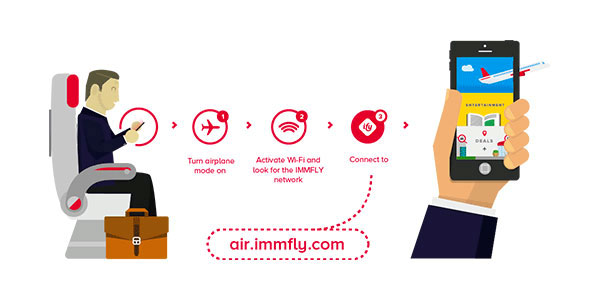 Low-cost and leisure carriers are also getting in on the act, buoyed by the prospect of making money from in-flight connectivity solutions while concurrently improving the passenger experience. Among these airlines, portable connectivity solutions are proving to be especially popular, partly because of the low implementation costs and simple set-up. The likes of Volotea, Iberia Express, Arkefly and Transavia have invested in such solutions, and while they don't offer full blown access to the internet, they do provide a form of entertainment on services that would otherwise offer no form of IFE. Importantly, portable connectivity solutions also create new revenue streams, with passengers able to buy duty free items and destination-based activities, for instance, via the portals.
Europe's major low-cost carriers also look poised to make moves in this market. Ryanair's Chief Technology Officer and Head of Ryanair Labs, John Hurley, recently told FTE that the carrier is taking portable IFEC solutions "seriously", while easyJet CEO Carolyn McCall has previously recognised the fact that onboard connectivity will "come eventually, but not until it is consistently good". With a new generation of connectivity solutions now on the horizon, perhaps easyJet will soon review its stance.
With passenger demand for in-flight Wi-Fi continuing to rise, technology developments making high-speed, reliable connectivity services more freely available to European airlines, and the carriers themselves starting to identify new connectivity-centric revenue generation opportunities, it is becoming increasingly difficult, if not impossible, for Europe's airlines to put off investment in onboard connectivity.