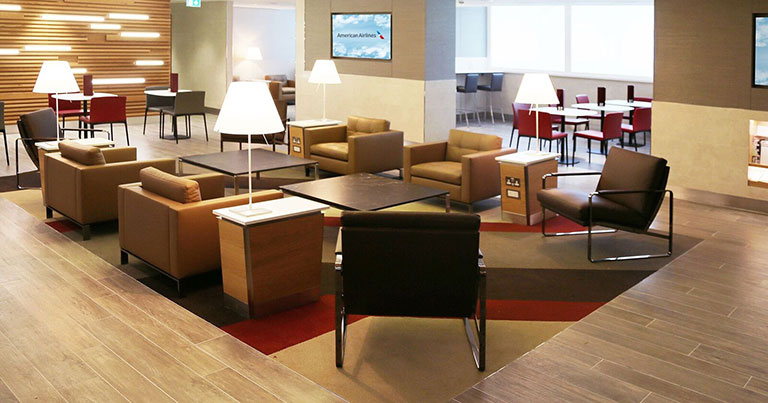 Premium passengers flying with American Airlines can now enjoy a refreshed look to the Terminal 3 arrivals lounge at Heathrow Airport.
The facility features 29 spa-like shower rooms with toiletries, a clothes pressing service, along with a business centre and meeting room for business travellers. In terms of food and drink, it features a menu from catering company Rhubarb, which is updated every month. The lounge offers breakfast, lunch and afternoon tea with options for a buffet or à la carte service. There are also options for passengers who have special dietary requirements.
American Airlines offers 19 daily flights from Heathrow to various US cities such as Los Angeles, Charlotte and Philadelphia. Later this summer, all of the airline's flights to Heathrow will feature lie-flat seats in the premium section of the cabin.
The new-look Terminal 3 forms part of the $3 billion investment American Airlines is making to improve the customer experience. Other enhancements include the introduction of more IFE options, international on board Wi-Fi and fully lie-flat seats in premium cabins.
Gemma Ward, Manager of Premium Customer Services, Europe and Asia Pacific at American Airlines, said: "Our newly designed Arrivals Lounge reaffirms our presence and commitment to enhancing the customer experience in London, the city that pioneers international premium travel."