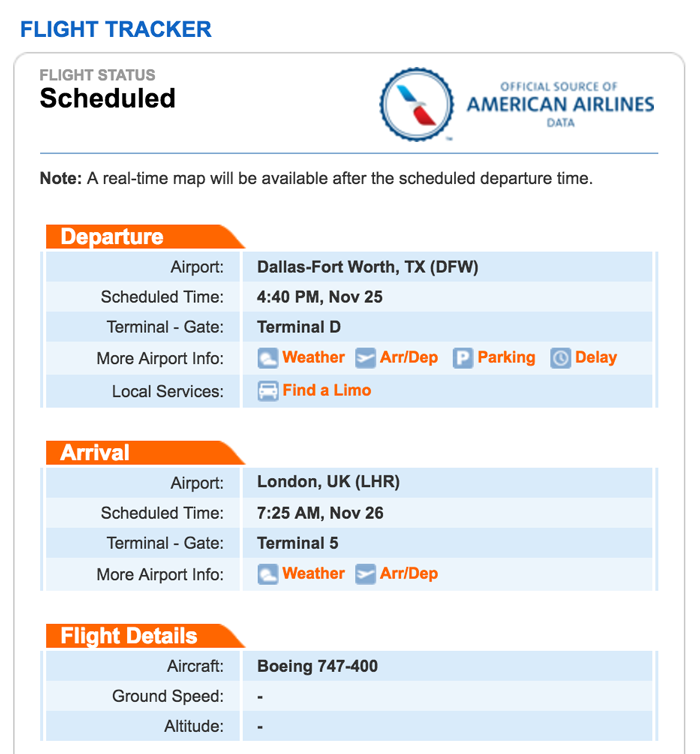 American Airlines has launched an 'Official Source' programme to help ensure that travellers can easily identify trusted sources of flight information.
American has partnered with FlightStats and OAG, owner of flightview.com, on the initiative, which will make it easier for travellers to see which flight status providers are using information directly from the airline or from sources that the carrier trusts to redistribute its data.
Cory Garner, Managing Director for Distribution at American Airlines, said: "American Airlines has the most detailed and up-to-date information about its operations.
"As you prepare for your holiday travel, American recommends that you check the status of your flight with AA.com, the American mobile app, or third-party services that display the official seal of American Airlines data, because these sources all receive reliable data from American."
The Official Source initiative is a first for any airline and American expects to roll out the initiative with additional flight status partners in the future.