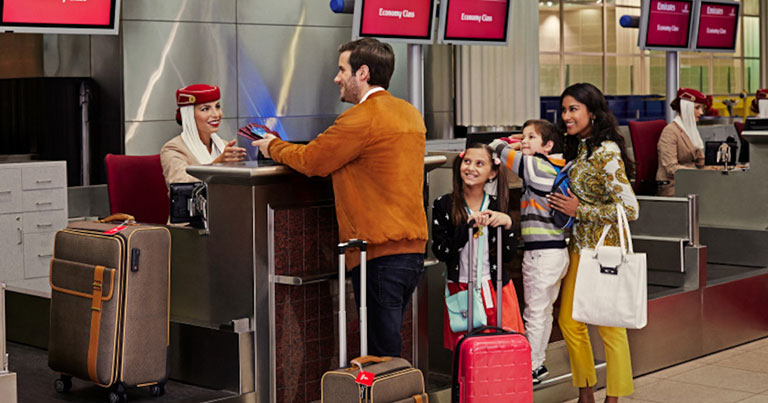 Emirates has launched a new initiative, which brings together all of the airline's key partners, including Dubai Customs, Dubai General Directorate of Residency and Foreigners Affairs (GDRFA), Dubai Police, and Dubai Airports.
The "Together" initiative aims to improve the travel experience at the airline's Dubai International Airport hub. It focuses on the so-called "6s" – Smart, Speed, Saving, Service, Safety and Security.
The first two meetings, held at Emirates HQ, have been successfully concluded. Representatives from each partner organisation reviewed field data on key passenger touch points, and evaluated a raft of recommendations for implementation in the short and medium term.
Matters discussed ranged from simplifying passenger check-in processes and baggage drop-off and tracking, to using advanced technology throughout the passenger journey within the terminal.
Using a collaborative and action-oriented approach, the team, which includes senior representatives from each partner organisation, will now conduct a series of workshops to agree priorities and a working plan, geared towards incremental implementation in four-week sprints.
The working group will also look further into the future, in line with Dubai's "10X" programme to generate innovations to put the city 10 years ahead of other global cities.
Adel Al Redha, Emirates' Executive Vice President and Chief Operations Officer, said: "Last year, over 57 million passengers flew on Emirates, to Dubai or through Dubai, and that number continues to grow. To us, the hub experience and sustaining our growth is very important. Making use of technology and bringing new initiatives to life is key to building our future and staying ahead of competition.
"By working together we have a great opportunity to fast-track these initiatives and overcome challenges to improve the Emirates customer journey at our Dubai hub. We are fortunate and thankful to have very supportive partners who are fully engaged with us on this mission, and share the same vision to ensure the Dubai experience remains leading-edge and world-class. We look forward to working closely with them on the agreed initiatives."