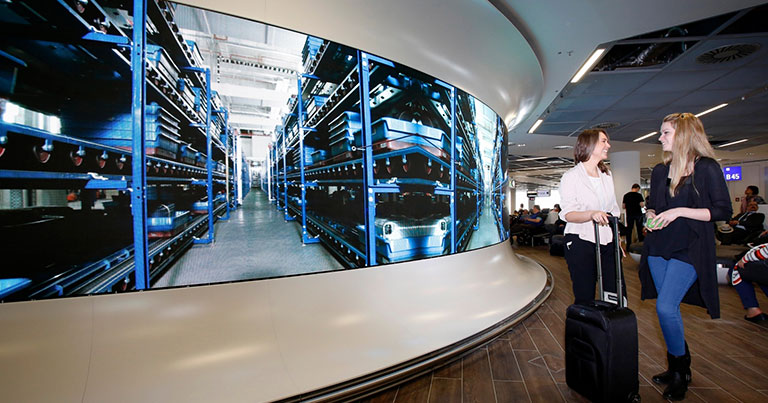 A huge LED video wall has been installed in Frankfurt Airport's Pier B. The 180-degree convex video wall, which measures 21 x 1.6 metres, displays a variety of video content, ranging from airport operations to destination previews.
For instance, one video shows the journey of a suitcase from the check-in counter through to an aircraft's belly hold, and others show highlights of major global cities such as New York and Tokyo.
Thomas Kirner, Head of Fraport AG's Service Quality Department, said: "The video wall innovatively enriches our broad entertainment and information offering for passengers.
"The spectacular installation creates a genuine 'wow effect' and turns the time that travellers spend waiting in the gate area into an experience to write home about."
The "Entertainment Gate", as Fraport has named it, can be found in the area between Gates B44 and B48.