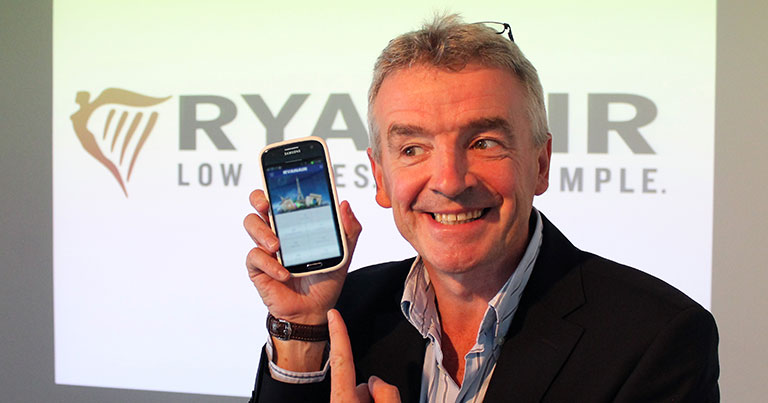 Ryanair has launched its first connecting flights through Rome Fiumicino Airport (FCO), providing passengers with the opportunity to book and transfer directly onto Ryanair flights for the first time.
Travellers can browse connecting FCO flight options on Ryanair's website and book connecting flights on an initial 10 routes, including to/from Alicante, Barcelona, Bari, Brussels, Catania, Comiso, Malta and Palermo.
Passengers can then transfer onto their next flight without having to go landside. Their checked baggage will also be transferred onto the connecting flight.
The low-cost carrier, which is Headline Partner to the co-located FTE Europe and FTE Ancillary 2017 events in Dublin, could make connecting flights more widely available in the future.
David O'Brien, Ryanair's Chief Commercial Officer, said: "This new service, under Year 4 of our 'Always Getting Better' programme, will be rolled out across the entire Ryanair network, (with further Rome routes to be added in the coming weeks and months) as long as the Rome Fiumicino trial proves to be a success.
"We are also continuing our discussions with Aer Lingus and Norwegian – and other potential partners – with a view to launching connections with third party airlines later this year."