Dublin Airport is constantly seeking new ways of working, and embracing and implementing new technology to improve customers' journey and experience through the airport.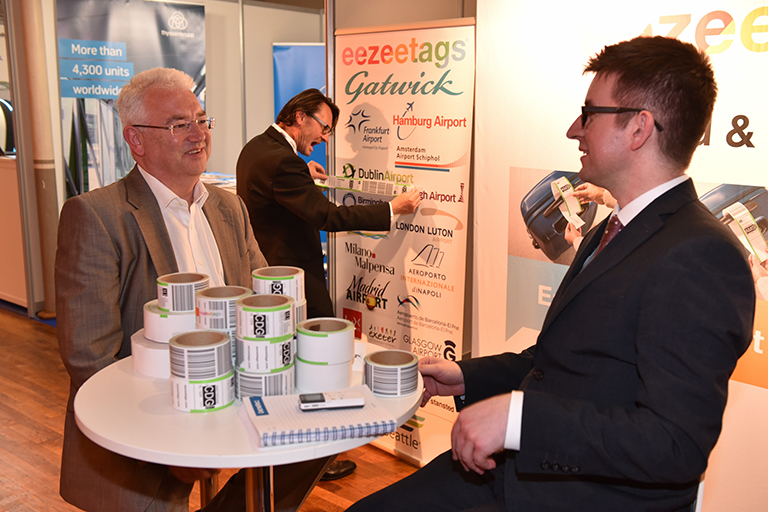 In conversation with Future Travel Experience, Vincent Harrison, Managing Director, Dublin Airport, emphasises the importance of stakeholder collaboration. Indeed, the airport is a supporting partner of the co-located Future Travel Experience Europe and Future Travel Experience Ancillary events, taking place in Dublin, 26-27 June. "I think the fact that they are airports and airlines events, with prominent airline participation from Ryanair and others, will make the debate very useful, particularly in a collaborative sense," says Harrison. "There's a lot of players in the market trying to position what they're doing, or their own niche, and I don't get the sense that there's enough joined up thinking, whether that's between airports and airlines, or between the various providers, so I think that will be an interesting topic for discussion."
From a customer experience perspective, Dublin Airport is working to catch more in-depth data and utilise that to build a better service. For example, over 30 'Happy or Not' machines have been installed along key areas of the passenger journey in Terminals 1 and 2.
Digital innovation is also at the heart of this strategy. Dublin was among the first airports in Europe to offer free, unlimited WiFi, and this is accessed via a simple one-click process.
"We also have an award-winning mobile app with real-time information on queue times at security and US CBP and 'my flight' push notifications that keep passengers fully informed of any last minute changes to their flight," says Harrison.
Meanwhile, as part of efforts to enhance the growing transfer business, Dublin has worked closely with Google to provide a free virtual digital assistant guide – DUB HUB – for connecting travellers. This provides passengers with a digital map showing their current location, the boarding gate number of their connecting flight, directions to the gate and the approximate time it will take to walk there. "DUB HUB uses real time geo-location tools to give users a simple graphic interface with clear walking directions to the gate," Harrison explains. Indeed, this has been extended to offer targeted food & beverage and retail offers to transfer passengers.
More and more of the airport's frontline staff are using mobile technology to help with easy and quick access to information to help passengers on their journey through the airport. "We have streamlined products and services on our website so passengers can select accessory travel services such as car parking, fast track through security, Platinum Services and executive lounges," Harrison notes. "We have developed online shopping services so passengers can pre-order before they fly and collect when they are departing. Also, passengers can shop and leave items for collection on the return journey."
Smoothing the airport journey and speeding up processing times
The drive for innovation is truly creating a seamless airport experience. Dublin Airport is one of only two in Europe, along with Shannon, to offer US Preclearance, which allows passengers to be treated as domestic travellers upon arrival in the US.
"US Preclearance has seen the introduction of 16 digital pods that capture the passengers' image, and fingerprints [an ESTA requirement] as part of the pre-preparation stage," Harrison comments. "We have collaborated closely with US CBP to facilitate new Automated Passport Control kiosks to smooth the journey and speed up processing times in that area. We have also worked closely with the Irish Naturalisation Immigration Services, INIS, which operates immigration at the airport, to provide automated passport reading machines in passport control."
Last year, Dublin Airport opened a first-of-its-kind passenger lounge after US Preclearance in Terminal 2. Business class passengers flying with Aer Lingus, Delta Air Lines, United Airlines and American Airlines have complimentary access to the lounge, which is called 51st&Green, and other travellers can pre-pay online for entry. It is another differentiator for Dublin Airport.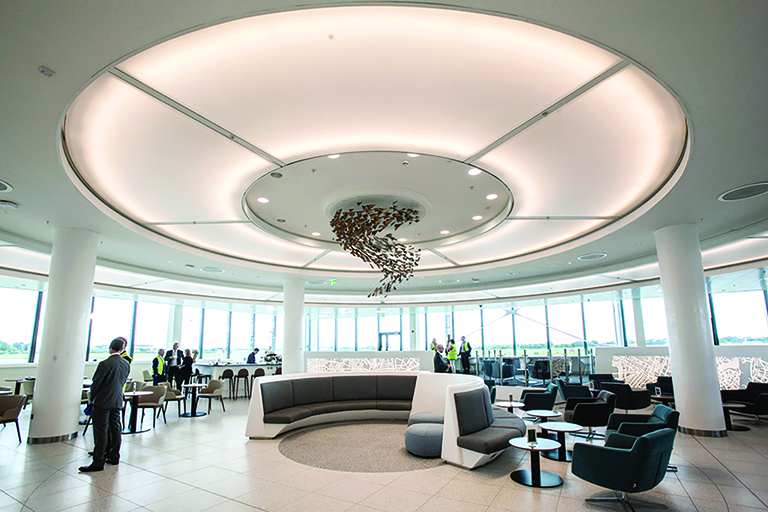 Also last year, €2 million was invested in 62 new self-service kiosks to streamline the check-in and bag drop process in both Terminal 1 and Terminal 2.
FTE Europe and FTE Ancillary attendees will be able to experience these innovations for themselves on a dedicated airport tour.
"If you're interested in emerging technologies, FTE Europe and FTE Ancillary are the ideal platforms. I'm certainly looking forward to what the other players will be highlighting as new technologies or new ways of looking at the business," Harrison concludes.