The SkyTeam alliance, which includes Delta, is to open a new lounge at Vancouver International Airport (YVR) later this year. The alliance's first branded facility in North America, it will offer a luxurious environment for First, Business and Elite Plus customers flying on any of the alliance's nine member airlines currently serving the airport.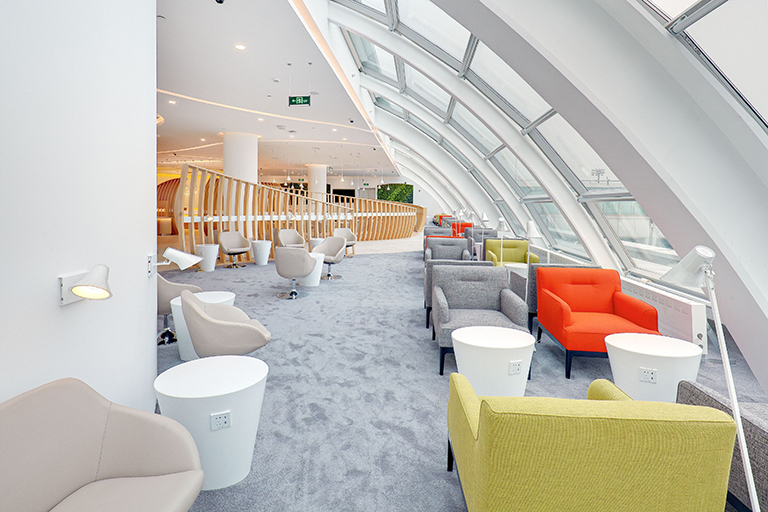 SkyTeam currently offers six branded lounges around the world in Beijing, Dubai, Hong Kong, Istanbul, London Heathrow, and Sydney, serving hundreds of thousands high-value customers each year.
"With the opening of Vancouver later this year, SkyTeam will offer more branded airport lounges around the world than any other airline alliance. Increasing the number of shared facilities worldwide realises significant synergies for our airlines while offering a greatly enhanced airport experience for our top customers," says Perry Cantarutti, SkyTeam's CEO and Managing Director. "Meanwhile, we continue to invest in technology so that we can capitalise on emerging customer trends, drive greater efficiencies and continue to deliver value for our airlines and their passengers."
In addition to increasing its global lounge network, the 20-strong airline alliance is focused on projects designed to enhance the customer experience.
These include:
Customer engagement: The alliance has now recruited more than 10,000 high-value travellers as SkyPriority auditors, assessing their airport experience at every SkyPriority touchpoint. Over 50,000 observations have been recorded from over 600 airports globally. From this feedback, SkyTeam is improving signage at check-in areas in some airports and focusing more on baggage handling by improving the first-on-belt performance.
Loyalty benefits: SkyTeam's retro-crediting tool that will be available across all members by year end. With a continued focus on technology driven solutions, 50% of all SkyTeam award redemptions are now booked via the web/mobile.