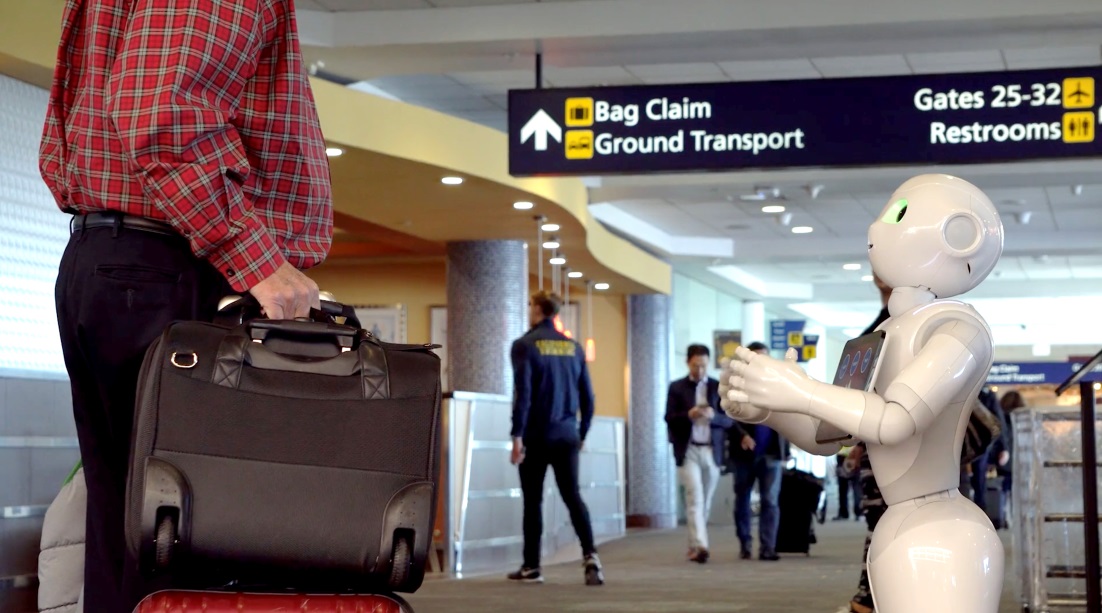 First introduced at Oakland International Airport in January 2017, HMSHost now brings Pepper the Robot on a North American airport tour to attract and engage travellers, and encourage them to download the airport dining app, Host2Coast. The free mobile app offers travellers information on the nearest food & beverage locations, operating hours and menu. At selected airport dining locations, travellers can even pre-order and pay for their meal directly through the app.
HMSHost is leveraging innovative technology from SoftBank Robotics America, bringing its software solution for Pepper, called Pepper Promoter, to airports across the country this summer to promote the Host2Coast app.
"HMSHost leads our industry in bringing innovation and one-of-a-kind experiences to travellers," says Jeff Yablun, Chief Operating Officer, HMSHost. "Pepper Promoter gives HMSHost a unique and efficient way to engage with our guests and make them aware of new resources, such as the Host2Coast mobile app, that help enhance their travel dining experience."
Pepper's airport tour will start at Chicago O'Hare International Airport, then move on to Seattle-Tacoma International Airport, and other markets in the near future.