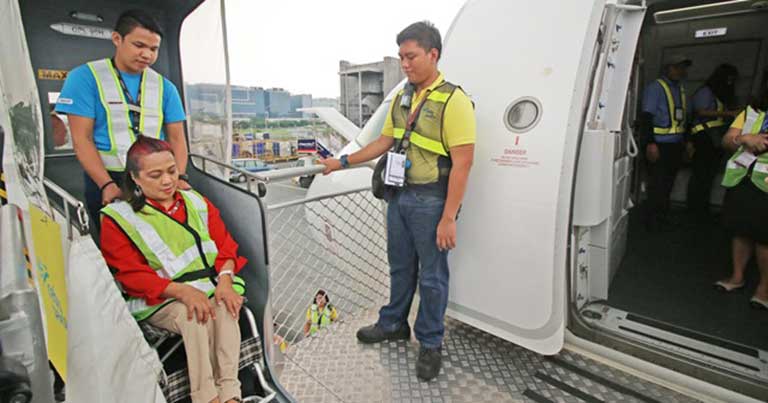 Cebu Pacific will introduce Disabled Passenger Lifts (DPLs) at airports in the Philippines to provide persons with reduced mobility (PRMs) with a more comfortable boarding experience.
The first DPL was installed at Manila's Ninoy Aquino International Airport (NAIA) Terminal 3 for testing and evaluation, and a total of 35 will now be installed.
Six more units will be introduced at the NAIA Terminal 3, with the rest deployed to other Cebu Pacific hubs across the country, including Clark, Kalibo, Iloilo, Cebu and Davao airports, as well as other high-traffic airports.
Michael Ivan Shau, Vice President for Airport Services, Cebu Pacific, said: "For our PWD passengers and those with reduced mobility, we recognise that the experience of being lifted manually can be uncomfortable. Investing in the DPLs will allow us to board and deplane passengers with reduced mobility safely, with minimal discomfort."
In 2016 alone, over 43,000 Cebu Pacific passengers made use of wheelchair assistance from the check-in counter. Of this number, more than 14,000 received assistance boarding the aircraft.
Passengers who wish to make use of the DPLs must tick a box indicating this requirement during the booking process.