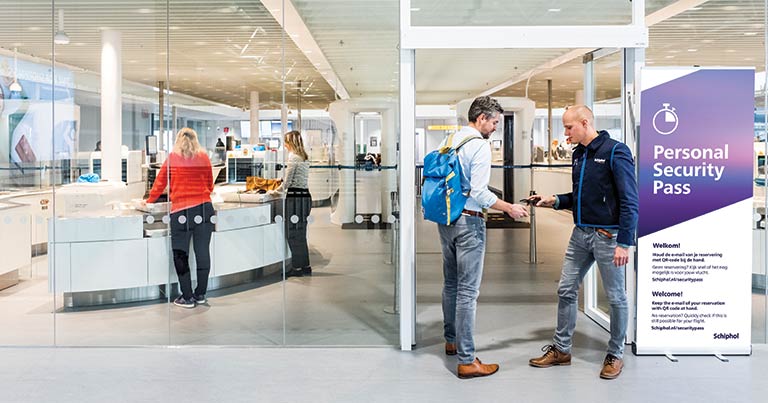 Passengers departing from Amsterdam Airport Schiphol can now take part in the Personal Security Pass pilot project, which allows them to reserve a specific time slot to go through security.
Passengers on select flights to Schengen destinations can reserve their security pass online. They can then use a dedicated entry gate in Departure Hall 1.
Applicable flights can be checked and time slots can be reserved between four days and 75 minutes before departure through the Schiphol website and app.
The thinking behind the initiative is to test whether travellers value the certainty of having a fixed time to go through security, and how it can impact processing times at the security checkpoint. If the pilot project proves successful, the Personal Security Pass will be rolled out for general use.
During the pilot, 30 passengers will be able to use the dedicated entry gate every 15 minutes, and over 400 time slots will be available each day. The pilot will run until 11 December 2017.