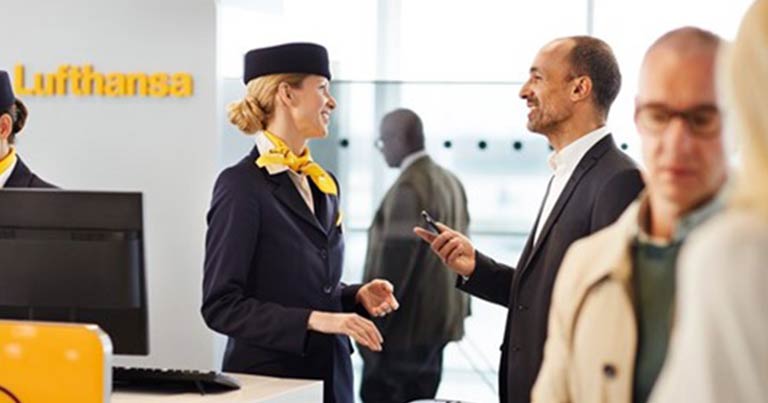 Lufthansa has taken steps to speed up the departures experience during peak times for passengers flying from Munich to Düsseldorf, Berlin Tegel, Frankfurt and Hamburg.
On weekdays between 06.00-08.30 and 16.00-18.30, passengers with only one item of hand luggage will be able to use dedicated security access points, the departure gates will be located closer to security, and so-called "racetracks" will provide shorter boarding times.
"After a successful trial period, the results are clear: the time savings were very noticeable for our passengers," said Wilken Bormann, CEO of Hub Munich. "In a survey, the majority of passengers stated that the start of their journey was much more comfortable and that they are spending less time waiting at the airport."
For all departures to Düsseldorf, Berlin Tegel, Frankfurt and Hamburg, passengers flying from Terminal 2 have access to a dedicated security checkpoint. It is open to Lufthansa passengers travelling with only one item of hand luggage and the signs pointing to the security checkpoint read "Smart Depart Fast Lane".
The location of the departure gates has also been optimised. They are at the centre of Terminal 2 and are a short walk from the security checkpoint. The arrival gates at the destination airports are also close to the exits.
As for the boarding process, passengers travelling to the aforementioned locations can arrive at the gate later. The time is stated on the passenger's boarding pass.