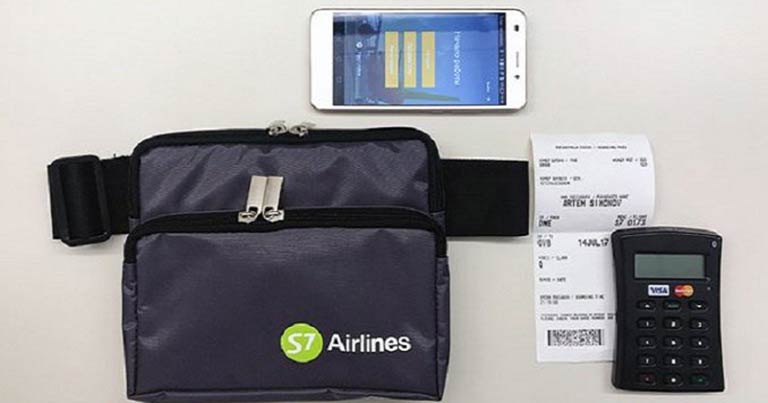 In an effort to speed up the check-in process and simplify ancillary upsells, S7 Airlines has equipped staff members with mobile check-in devices at Domodedovo and Tolmachevo airports.
The devices allow the agents to check-in passengers for their flight, print their boarding pass, process ancillary sales and payments, and issue an electronic baggage receipt. The airline started to test the devices in October 2017 and more than 10,000 passengers have benefited to date.
"The results of the first months of work of our additional employees at the airports show the high efficiency of this solution,"said Svetlana Kulyukina, Passenger Experience Department Director, S7 Group.
"Thanks to it, we have managed to significantly increase the speed of flight check-in, which, of course, finds a positive response among passengers. On average 250 passengers use this unique service every day at Moscow Domodedovo Airport only."
The roaming check-in service is enabled by a mobile app installed on S7 Airlines employees' smartphones, as well as a mobile printer and a card reader for non-cash payments.
It has been introduced to remove the need for passengers to queue up at traditional counters to check-in, receive their bag tags and purchase ancillaries such as extra baggage or a travel class upgrade.